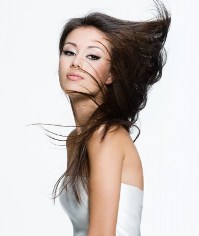 We've had more inquiries regarding London, UK spas than any other year
(PRWEB) May 31, 2012
When it comes to finding the best resort and hotel spas in the world, SpaHub.com is the one-stop source for travelers who like to stay in luxury. Beginning July 27, the games of the XXX Olympiad will bring people from all over the world to London, and many of them have taken Spahub's expert advice when choosing the perfect retreat for mind, body and soul.
London tourism officials expect about 900,000 Olympics-related visitors on top of the 1.5 million tourists London typically sees every August. But according to Spahub, travelers don't need to sacrifice nice accommodations in order to join the masses to watch the historic summer games. In fact, if the tension of the games and the crowds get to be too much, Resort and Hotel Spas offer a variety of spa services for ultimate relaxation and rejuvenation.
Top resort and hotel spas in United Kingdom provide travelers with gorgeous hotel rooms, gourmet dining opportunities, beautiful landscapes, countless activities, and spa services including massages, facials, hydrotherapy and skincare treatments for face and body. Many spas even offer cosmetic medical treatments for their guests in which people can read procedure reviews from other SpaHub.com users beforehand.
"We've had more inquiries regarding London, UK spas than any other year," says Mark Verkhovski, a representative for SpaHub.com. "Comfortable hotel accommodations are running out and we hear tourism officials are now encouraging visitors to research alternatives like hostels, bed-and-breakfast inns and university dorm rooms."
According to SpaHub.com, some of the top resort and hotel spas located right in London include:
1. Peak Health Club and Spa at The Jumeirah Carlton Tower
2. East River Spa at The Radisson Edwardian
3. The Therapy Suite at Victoria Park Plaza
4. Pasha Hammam & Beauty at Pasha Hotel
5. Spa InterContinental at InterContinental
To view the full list of Hotel Spas in London, UK, write a review, or read recommendations submitted by guests, please visit http://www.spahub.com/england/london-hotel-resort-spas.html
About Spahub:
Spahub's mission is to create the largest Day, Medical and Getaway Spa Directory in the world. They strive to make the site a comprehensive place to learn about the different services spas provide. The goal is to provide every visitor an effective tool to quickly locate and explore a spa's amenities before taking one step out the door.