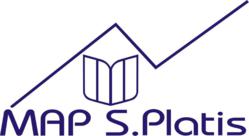 60% of all MiFID licenses obtained in Cyprus since the common EU regulatory regime, MiFID came into effect, whereas MAP S.Platis has been the driving force behind the regulatory coverage of FX and now Binary Options trading in Cyprus.
Limassol, Cyprus (PRWEB) May 15, 2012
The last few years have seen the flourish of several online Binary Options Trading Firms in Europe. A problem that has long troubled this fast-growing industry is the absent or unclear EU policies on the regulatory coverage of Binary Options trading.
Specifically, until recently, it was unclear whether binary options fall under the scope of MiFID and whether companies offering binary options should be regulated by the competent financial services authority of each EU Member State in which they operate. The majority of EU Member States did not (and many still do not) have a clear policy on the treatment of binary options trading, while others, for example the UK, treat binary options trading as gambling.
As the leading consultancy firm in the European financial services industry, MAP S.Platis has actively pursued clarifications from the EU Commission directly on whether Binary Options should be regulated under MiFID, before securing an official response from the European Commission in December 2011. This response confirms that online Binary Options Brokerages should be fully regulated under MiFID in their respective jurisdictions. As a result of this decision, CySEC officially announced on May 3 2012 that the provision of Investment Services with respect to Binary Options falls under MiFID and shall thus be supervised from now on by CySEC.
Therefore, all entities that offer investment services related to binary options must now submit their applications to CySEC, in order to obtain a license to operate as a Cyprus Investment Firm (CIF), otherwise they should cease their operations. This is a major development which will undoubtedly contribute radically to the development and further growth of the industry.
The financial services sector in Cyprus has grown rapidly over the last years. As a result of this, CySEC has become increasingly diligent with applications for investment firms licenses that it receives and benchmarks before issuing the relevant licenses, in order to maintain a high standard amongst licensees who include a great number of globally active and major investment firms.
The specialist services of MAP S.Platis – considered by many as the reason for this growth in the financial services sector in Cyprus – are in increased demand as a result of the new, more stringent regulatory requirements and complicated applications procedures that must be satisfied in order to meet the requirements of an EU Investment Firm license. Dr. Stelios Platis, Managing Director of the firm confirms that they have consulted single-handedly the licensing process of an impressive "60% of all MiFID licenses obtained in Cyprus since the common EU regulatory regime, MiFID came into effect, whereas MAP S.Platis has been the driving force behind the regulatory coverage of FX and now Binary Options trading in Cyprus". This trend is expected to continue giving Cyprus a push in establishing itself as a hub of this growing retail-based European investment services sector.
About MAP S.Platis
MAP S.Platis is today the leading European consultancy firm in the field of registration, licensing and comprehensive support of European Union Banking and Payment Institutions, Investment Firms, Market Makers and Brokerage Houses, as well as of investment and financial structures, such Financial Corporate Groups / Conglomerates, Hedge Funds, UCITS and International Collective Investment Schemes. MAP S.Platis maintains today in Cyprus an outstanding market share of promoting and consulting of over 60% of all Cyprus Investment Firm registrations and operations under the European MiFID Directive. Through its contribution in the sector,
MAP S.Platis sets the standard in the industry of European Union financial services consultancy.
The specialist Financial Services Advisory Teams of MAP S.Platis, through their unrivalled and comprehensive support, remain the sector's strongest promoter in front of the regulators in the EU jurisdictions MAP S.Platis are active. Apart from the registration and licensing services, the expert Financial Services Advisory Teams of MAP S.Platis provide, amongst others, MiFID compliance support (on-line or onsite support), capital adequacy support, risk management support, anti-money laundering support services, operational risk support, back-office support, internal audit services (including IT audits), and employee training.
For additional information or specialised tailored consultation on the MiFID requirements, please contact the MAP S.Platis Financial Services Advisory Team at: fsat@mapsplatis.com.
For more information about the services and products of MAP S.Platis visit http://www.mapsplatis.com.