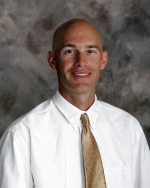 Offense, quite simply, is best achieved by positioning oneself inside the baseline and, if possible, progressing forward as much as possible toward the net.
San Rafael, CA (PRWEB) April 02, 2012
Guiding his team to success both on and off the court, Coach Tyler Thomson begins his 11th season as head coach of the University of Minnesota women's tennis program, and the Nike Tennis Camp at the University of Minnesota.
Coach Tyler Thomson explains, "In tennis, the smartest players are often those who truly understand offense, and how it is created and maintained. Many junior players assume that playing offensively means hitting the ball harder or closer to the lines. While the world's top players may be able create offense in this way, most players will have less control and make more errors while trying these 'Hollywood' shots."
Coach Thomson stresses the importance of a player's position on the court and the direct correlation it has to a player's offensive advantage. "Even the world's top players know that the best path to offensive opportunity comes from court positioning. Offense, quite simply, is best achieved by positioning oneself inside the baseline and, if possible, progressing forward as much as possible toward the net. By doing this, instead of ripping the ball or aiming for the lines, a smart player is able to minimize the opponent's recovery time, hit with more control, and aim toward safer targets." Coach Thompson offers advice to all tennis players. "Remember there's an easier way to hit a winner than blasting your forehand toward the lines -- just move forward!"
Thomson was honored during the 2008-09 season as one of the nation's top teaching pros by the U.S. Professional Tennis Association as the recipient of the Northern Division Women's College Coach of the Year award. Thomson holds a rating of Professional 1, which is the highest rating given by the USPTA. He was selected to participate in the USTA's High Performance Continuing Education Program at the 2008 U.S. Open in New York City. Thomson also participated in the program in 2006 while becoming a USPTA specialist in competitive player development.
About Nike Tennis Camps and US Sports Camps
Nike Tennis Camps offer junior overnight tennis camps, junior day tennis camps, and adult tennis camps at 73 locations nationwide. The camps provide first-rate instruction, match play, diversified social activities, exposure to life in a university setting – and the chance to build lasting friendships. Our goal is to give players the opportunity to hit thousands of balls, improve their technique, and be challenged by some of the best players in their peer group.
US Sports Camps (USSC), headquartered in San Rafael, California, is America's largest summer sports camps network and the licensed operator of Nike Sports Camps. Founded in 1975, Nike Tennis Camps is a division of US Sports Camps. What began 37 years ago as one tennis camp is now a national network with more than 500 camps across the country in a wide variety of sports.
Players, coaches, parents and others interested in Nike Tennis Camps and US Sports Camps can visit the company's website at USSportsCamps.com or phone 1-800-NIKE-CAMP.