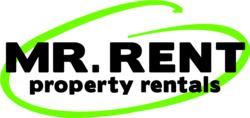 Limassol, Cyprus (PRWEB) January 11, 2012
The historic coastal town of Paphos, on the sunny island of Cyprus, is experiencing increased demand for rental properties. Paphos has long been a favorite of both locals and foreigners boasting a rich history and heritage, including an array of archaeological and cultural sites, which have seen Paphos added to the UNESCO World Cultural Heritage List. Its picturesque fishing harbor with the backdrop of the 13th Century Fort blends effortlessly into a seaside promenade of taverns, coffee shops, local and traditional art studios. The miles of quiet sandy beaches or the bustling busy nightlife of Paphos offer everyone from retirees to young couples and families a warm and friendly home away from home.
Mr Rent Paphos, owned and run by Susan Leamy and Thaki Christophides, was established in Paphos to provide a range of first class professional services to both tenants and landlords with reliability and honesty at its core. The lettings agent is currently receiving many new enquiries from those wishing to rent long term in Paphos and is seeking property owners or landlords who wish to rent out their properties with immediate effect.
Explaining some of the reasons for this increase, co-owner and managing director of Mr Rent Paphos, Susan Leamy says: "More people are choosing to rent long term rather than buy or build their own property in these more difficult times, resulting in large numbers of people seeking somewhere special to rent which they can call home. Additionally, we have seen an increase in residents moving to Paphos from other parts of the island, including the popular towns of Larnaca, Limassol as well as the capital Nicosia, as they find far more reasonable rental prices in Paphos, be it for beachfront villas, sea view apartments or town centre houses."
Indeed, the recent financial turmoil has increased the number of available rental properties as property owners are keen to rent their holiday homes and investment properties out rather than leaving them vacant while not in use, in order to maximize their return on their investment.
Co-owner Thaki Christophides says that this trend created a pool of accommodation available in many areas. He continues: "Although we now have a selection of rental properties available in many popular areas of Paphos such as Peyia, Chloraka and Kato Paphos, this still falls short of meeting demand for all the different types of accommodation and locations that our clients are seeking to rent, so we are always keen to acquire more properties for our portfolio. In most cases landlords choose to feature their property exclusively with us as they know that at Mr Rent Paphos, their property is in safe hands."
Susan also comments on the very personal touch that Mr Rent Paphos is known for locally: "I know, through firsthand experience, that one of the main concerns faced by landlords is the type of tenants a rental company may choose for their property, and of course vice versa. This is precisely why we take a closer and more personal look at each match, ensuring for example that tenants will feel both welcome and at home in their neighborhood, area and accommodation of choice. We would not for example suggest a property to a young couple or family in a retirement area, nor will we place those looking for peace and quiet in busy tourist hotspots."
Mr Rent Paphos also offers several services for landlords which are directly focused on offering complete peace of mind, such as regular visits to the properties under their care, ensuring they are well maintained and that all utility bills are paid and the very popular rent collection and management services where, Mr Rent Paphos will oversee the collection and transfer of the rent due to the landlord, a service which becomes invaluable in cases where the landlord is abroad or otherwise unavailable.
When it comes to tenants, the company's approachability and genuine concern for tenants interests and finding a rental property well suited to their needs, with no rush to make the sale but more focus on finding the right place for them to call home, is what makes Mr Rent Paphos stand out and is apparent throughout the customer testimonials they have received.
To list your property with Mr Rent Paphos contact +357 26271858 or email: info(at)mrrent-paphos(dot)net. To see long term rentals in Paphos available with Mr Rent visit http://www.mrrent-paphos.net now.
About Mr Rent Paphos: Mr Rent Paphos offers long term rentals in Paphos in a large number of areas including Peyia, Konia, Tala, Kato Paphos and many more.
Set up in 2007, the company has grown into the leading lettings agent in Paphos, due to its superior customer service and ability to correctly match tenants to their ideal property and provide excellent services for landlords.
For further information on Mr Rent Paphos please visit http://www.mrrent-paphos.net.
# # #