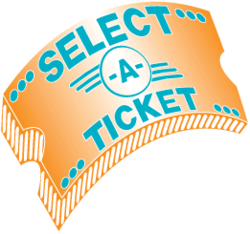 It's possible to create a unique Las Vegas vacation centered around National Finals Rodeo tickets. This is a chance to turn the NFR event into an experience of a lifetime
Riverdale, NJ (PRWEB) September 25, 2012
New Jersey ticket broker Select-A-Ticket is pleased to announce a limited number of National Finals Rodeo tickets still remain available for the 2012 NFR in Las Vegas, Nevada. Held at the Thomas & Mack Center, the NFR is the premier event in rodeo. The combination of excessive demand for tickets and the limited seating capacity of 19,522 at the Thomas & Mack Center makes the NFR a hard ticket to find.
As always, this year's National Finals Rodeo (NFR) in Las Vegas promises to be a thrilling and fun-filled time. Running from December 6-15, the NFR will see over $8 million in prize money distributed. Fans will witness the very best competitors in bull riding, saddle bronco riding, bareback bronco riding, steer wrestling, barrel racing, team roping events and more. Not only will the top cowboys and cowgirls be crowned, but so will the top horses and bulls.
History of Professional Rodeo
All of the modern events showcased in the National Finals Rodeo take their roots in the Wild West. Cowboys and vaqueros were a competitive bunch. On days off, they would showcase their skills in riding, roping and cattle handling in friendly contests. The first competition that could be classified as a rodeo was in 1864. Cowpunchers and bronc-busters from two neighboring ranches in Colorado got together to see which outfit had bragging rights.
Over the decades, rodeo became an organized spectator sport beloved by fans of all ages. Rodeo cowboys realized that they needed an organization to act for their needs. This was highlighted when one rodeo promoter began to abuse his position and rob the cowboys of purse money. In 1936, the Cowboys' Turtle Association began and continues to this day as the Professional Rodeo Cowboys Association (PCRA). The Woman's Professional Rodeo Association started in 1948.
History of the NFR
Rodeo needed a definitive year-end event that would serve to crown the best in that year's sport. The first National Finals Rodeo was held in Dallas in 1959. In 1961, the NFR moved to Las Vegas. By 1965, Oklahoma City earned the right to host the NFR, where it stayed until 1984. Las Vegas proved it could be the world's best NFR host and it has stayed there ever since.
"It's possible to create a unique Las Vegas vacation centered around National Finals Rodeo tickets. This is a chance to turn the NFR event into an experience of a lifetime", says Mark Gibbons of Select-A-Ticket.
About SelectATicket.com
Select-A-Ticket has been in business over 34 years as an experienced, trusted and secure ticket broker. Select-A-Ticket sells tickets to Broadway theatre, Concerts, Sports, as well as Family events.
Select-A-Ticket has been in the ticketing industry since 1978 and is a proud member of the National Association of Ticket Brokers (NATB).
For a complete list of available NFR tickets, visit http://www.SelectATicket.com or call 800-735-3288 to speak to a representative. Select-A-Ticket is happy to help you find the right seats to any and every entertainment event.