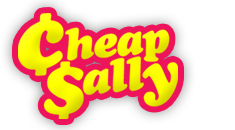 San Diego, CA (PRWEB) January 11, 2012
America is one of the few countries where the typical worker's vacation days are often left unused. CNN reported that in 2011, the average American received 14 vacation days but only used 12 of them. Most cited economic factors as their motivation for staying at work. But as we move into January 2012, CheapSally.com expects Americans to travel more, taking advantage of the increase in travel deals offered by major websites and their increased supply of time off.
With the economy still struggling, one of the more important travel trends this year is the consumer's choice to stay closer to home. With a record number of unused vacation days, there will be an expected increase in choosing weekend getaway options. Weekend travel doesn't involve as much advanced planning since consumers can drive, fly close-by, or simply spend the weekend at a luxury hotel.
Dylan Whitman, Directory of Strategy at Cheap Sally, a popular travel deal aggregator website, says that the online deal market should have some of their best ever online sales in 2012. "People have come to expect savings on their vacations and travel and are hesitant to book without them. The online deal sites are getting more and more competitive with their offers, which mean better savings for consumers."
The majority of consumers traveling over weekends are seeking to spend more time with their loved ones. "CheapSally.com is being proactive in 2012 by offering families the opportunity to spend time together and travel affordably," says Whitman. "We want 2012 to not only be the year of the weekend getaway but also be the year of the family."
All of these factors indicate that January 2012 may have a record number of weekend vacationers. Statistics in travel trends show that those looking to score the best deals should look for airfare sales between Tuesday and Thursday, and look to book at off-peak hours of the day. Consumers should also take advantage of the increased number of offerings from travel and deal sites such as CheapSally.com. These sites, and the option to only use one or two vacation days but still get a break, mean that in 2012 weekend getaways are something everyone can enjoy.
More about CheapSally.com:
CheapSally.com is an online promo coupon site that shares coupons and deals for over 11,000 retailers. And provide customers an average savings of 15%. The website was founded in San Diego in November 2010 by Flank Digital. For more information please visit Cheap Sally on Facebook and Twitter
###