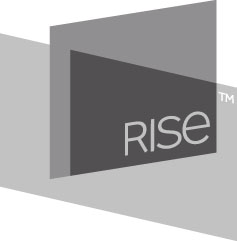 "Cloud computing in the US is widespread, proven and will continue to propel business enablement and transformation."
Portland, OR (PRWEB) February 29, 2012
A new study from Cloud Industry Forum(CIF), sponsored by Rise, a premier provider of cloud computing and hosted IT services, reveals the extent of US cloud computing adoption and satisfaction, and depicts the changing business rationale for migrating to the cloud. The research will aid enterprises in evaluating current market readiness for cloud services in the US, and provides insight into primary drivers and key issues when considering cloud services as part of a wider IT strategy.
The research is based on a survey of 400 senior IT and business decision-makers in enterprises, small-to-medium businesses (SMBs) and public sector organizations. It examines the extent of adoption in cloud services across the US by different organizational types and sizes; primary drivers; role of IT management and leadership; services being accessed; satisfaction levels; and common issues that impede adoption.
According to the findings, the US leads global adoption of cloud services with very high levels of formal adoption and satisfaction. As a result, most organizations currently using cloud services plan to expand use to other areas of IT operations over the next year.
"Cloud computing is less about technology and more about challenging the fundamentals of how we manage IT operations, and therefore, business as a whole. This latest research from Cloud Industry Forum suggests that organization size will no longer be a determinant of rate of adoption – marking a unique phenomenon in business IT where it is genuinely accessible to all," said Andy Burton, chairman of the Cloud Industry Forum and CEO of Rise. "Cloud computing in the US is widespread, proven and will continue to propel business enablement and transformation."
The USA Cloud Adoptions & Trends 2012 whitepaper is available for download from the Rise website at http://us.rise.co/2012-cloud-predictions/register/.
Key findings from the report include:

Migration towards cloud services has been rapid with three quarters of organizations polled (76 per cent) citing use of cloud computing for at least one service.
Adoption of cloud computing in the private sector leads at 83 per cent, compared to the public sector at 63 per cent.
Organizations that employ less than 20 people and those that employ over 10,000 have highest adoption rates (just over 80 per cent) as opposed to the mid-market adoption at 65 per cent.
Nearly all organizations polled (98 per cent) that already use cloud-based services rate their satisfaction as extremely high
Ninety-four per cent of IT departments expect to expand their use of cloud services in the next 12 months to other IT operations including email, asset management and security.
To learn more about CIF, visit http://www.cloudindustryforum.org/.
Rise equips its channel partners with certified and award-winning infrastructure they need to provide cloud services to their customers. This includes virtual and dedicated servers, storage, backup, web hosting and disaster recovery. Rise host these services from the secure infrastructure of Rise's DataCenter on Demand and provide 24/7/365 support.
"Rise is committed to helping resellers and managed service providers (MSPs) serving the small-to-mid-market deliver the knowledge, tools and technology they need to make the best use of cloud infrastructure as an agile and efficient IT supply model," said Darren Stahl, director of Channel Services at Rise.
In honor of its commitment to delivering products and services for outstanding adoption and application of innovation, Rise was named by Microsoft as the 2011 Global Hosting Partner of the Year. Rise is also the winner of the 2012 MSPAlliance MSPWorld Cup Award, recognized for its consistent efforts to advance the cause of managed service providers across the globe by providing cutting edge technologies and solutions.
About Rise
Rise is the 100 per cent channel division of Fasthosts Internet Group, part of United Internet. Rise provides Cloud Computing and hosted IT services based on its award winning DataCenter on Demand™ platform. Today, more than 500,000 customers rely on Rise to provide hosting services and our DataCenter on Demand platform. For more information, please see: http://us.rise.co.
# # #