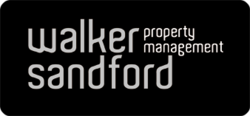 By helping our city's children to have a better start in life we serve their best interests and help to create a strong and healthy community for Glasgow's future
Glasgow, Scotland (PRWEB) October 14, 2012
After electing to promote "With Kids" as their chosen charity. Members of the Walker Sandford staff had a meeting with staff members from With Kids.
"There are a number of improvement projects which the "With Kids" staff are hoping to develop and Walker Sandford are drawing up plans with respect to areas in which they are able to assist." said Paul Walker Founder of Walker Sandford.
"With Kids are enthusiastic about how the talents and resources at Walker Sandford will be best matched with the needs of the charity " said a With Kids representative,".
Subsequent to the meeting a member of the Walker Sandford Survey team is visiting With Kids charity on October 17th 2012 at their drop in centre at 15 Annfield Place in Dennistoun, where he will meet with members of the staff and discussed with them the projects which they hope to progress within the Drop In Centre.
In addition to volunteering their time and expertise, Walker Sandford have also arranged that George Square Ltd, the serviced office provider in which Walker Sandford's offices are situated will allow With Kids to use the Boardroom and Conference faculties within their offices at St George's Building in George Square Glasgow at no cost to the charity. Previously Annual Meetings and staff training seminars With Kids have in the past required to hire external meeting rooms. This initiative will bring the charity considerable savings over the year.
"We are very pleased and excited to see how we can help "With Kids". Whilst all charity donations are laudable, it is even more gratifying when you can see the physical results of such charity and witness people's enjoyment of that effort. That this charity is helping children is something which is special to all at Walker Sandford, and that the charity is based locally in Glasgow and is situated in an area where a lot of Walker Sandford clients live is brilliant" Paul, Walker Sandford staff member.
About With Kids
With Kids is based in the East End of Glasgow which has some of the highest levels of poverty in Scotland and the UK. With Kids help hundreds of disadvantaged children and families in the east end of Glasgow. They are focused on delivering excellent services which are highly regarded in their field. You can find out more about http://www.withkids.org.uk and the work they do on their website.
"With Kids" good works are posted on their twitter feed of @withkidsglasgow
About Walker Sandford
Walker Sandford Property Management, Ltd. has been looking after residential and commercial property in Glasgow and the central belt of Scotland for over 17 years. More information about Walker Sandford and the property factoring services they offer can be found at their website