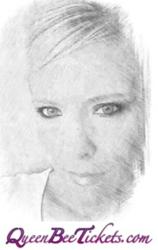 QueenBeeTickets.com is offering fans the chance to purchase some of the cheapest Detroit Tigers tickets and World Series tickets available for sale on the web.
Germantown, Wisconsin (PRWEB) October 22, 2012
With the Detroit Tigers clinching a spot in the Fall Classic on Thursday evening, demand for World Series tickets for sale has started to pick up at QueenBeeTickets.com. Fans looking to buy World Series tickets for games played at Detroit's Comerica Park will have three games to choose from. These will be the middle three games of the seven-game series to be played on Oct. 27, 28 and 29. The last time the stadium played host to a World Series game was for a 3-2 win over the St. Louis Cardinals on Oct. 22, 2006.
Fans looking to find MLB tickets for the games played at the National League champion will have four options to choose from. The series will open on Oct. 24 in either St. Louis or San Francisco. Remaining games played there will take place on Oct. 25, 31 and Nov. 1. Each of the seven games, including those at Comerica Park, is expected to start shortly after 8 p.m. EDT. However, these times have not been confirmed.
The World Series is one of America's most prestigious and historic sporting events, and fans who buy World Series tickets will experience memories to last a lifetime. The Fall Classic dates to 1903 when the Boston Red Sox (then known as the Pilgrims) knocked off the Pittsburgh Pirates, 5-3. The World Series has been played every year since with the exceptions of 1904 and 1994.
Those who are looking for Detroit Tigers tickets and attend the World Series will watch a team in the Tigers that is on a hot roll, as the team has won 15 of its last 19 contests. Detroit dominated the AL Championship Series in a 4-0 sweep of the New York Yankees. The Tigers gutted through a tight 3-2 AL Division Series win over the Oakland Athletics. Detroit qualified for the postseason by claiming the AL Central Division title.
Fans have been looking to buy World Series tickets to Tigers games on 10 previous occasions. Detroit has celebrated a baseball championship on four occasions, in 1984, 1968, 1945 and 1935. A Tiger team looking for its fifth crown is led offensively by Miguel Cabrera and defensively by pitcher Justin Verlander. Cabrera won baseball's Triple Crown for the first time since 1968, claiming the individual crowns in batting average (.330), home runs (44) and RBIs (139). Verlander led the pitching staff with a 17-8 record and 2.64 ERA. His 239 strikeouts led the AL.
QueenBeeTickets.com is the place to go to find MLB tickets. In addition to offering great prices on Detroit Tigers tickets, the company is also running promotions on San Francisco Giants tickets and St. Louis Cardinals tickets. The organization is known as a home for those looking for all types of sports tickets, including baseball tickets for every game of the regular season. MLB tickets for regular-season games in 2013 are on sale now at QueenBeeTickets.com. However, the time to purchase World Series tickets for sale is right now!