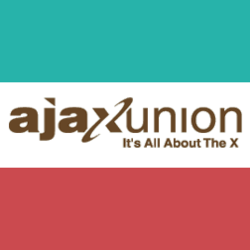 Brooklyn, NY (PRWEB) January 22, 2012
Small business owners are invited to sign up at http://www.AjaxUnion.com/webinar for an upcoming reputation management webinar hosted by Ajax Union, an internet marketing agency located in Brooklyn, N.Y. Designed to help business owners take advantage of online PR and multimedia outreach, the local internet marketing webinar will be Ajax Union's third in three weeks, following two successful social media webinars.
"After receiving record turnouts two weeks in a row, we thought, 'What else do people need to know about small business internet marketing?' And based on industry trends and the needs we've observed among our own clients, PR and reputation management came in at the top of the list," said Sarah Mogin, the PR & Social Media manager at the internet marketing agency.
Reputation management is becoming increasingly important for both businesses and professionals, Mogin noted, as more and more consumers and businesspeople check out potential purchases and ventures on Google before making a commitment. Negative reviews on Yelp or ResellerRatings.com, in addition to unfavorable press coverage, can make-or-break a searcher's decision, a reality that the SEO company is helping its clients overcome via online PR and multimedia sharing efforts.
"We're excited to share some of the same strategies we use in-house for our clients with business owners that may not know where to begin when it comes to successfully maintaining an online brand. After the webinar, some of our attendees may try to use their newfound knowledge to tackle their own reputation management issues, while others will consider employing online marketing companies such as our as a time- and cost-effective alternative," said Oberhammer, a Marketing Communication Specialist for the search engine agency.
The upcoming webinar will cover the significance of online PR for both reputation management and as a method to bolster an existing Search Engine Optimization (SEO) campaign. Beyond the why, the internet marketing agency will also cover the how, revealing tips on how to craft effective press releases and where to send them. Beyond press releases, Mogin and Oberhammer will discuss the value of multimedia outreach to small business internet marketing.
"A lot of people think in text when it comes to search engine results, but images and videos can be a potent way to revive your online reputation. Search engines like Google favor multimedia results, which is why our SEO company posts images and videos when attempting to overcome an unfavorable consumer review or other negative listing," Mogin said.
Offering a wide range of national and local internet marketing services, Ajax Union is located online at http://www.AjaxUnion.com, and representatives can also be reached by phone at 800-594-0444. The SEO company keeps its fans and followers up-to-date about its free webinars and other events on Facebook and Twitter, at http://www.facebook.com/AjaxUnion and http://twitter.com/AjaxUnion, respectively.
###