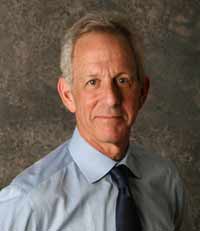 I have evidence proving that drinking raw milk has caused severe, disabling illnesses.
Minneapolis, MN (PRWEB) January 25, 2012
Food safety attorney Fred Pritzker has been invited to participate in a raw milk debate sponsored by Harvard Law School's Food Law Society. Pritzker, senior partner at PritzkerOlsen, P.A. and Dr. Heidi Kassenborg, Director, Dairy & Food Inspection Division, Minnesota Department of Agriculture will be debating the dangers of raw milk consumption. Opposing them will be Sally Fallon Morell, President, Weston A. Price Foundation, and David Gumpert, Author, The Raw Milk Revolution, both leading raw milk proponents.
The debate is scheduled to be held on February 16 at Harvard Law School in the Langdell South classroom at 7:15 pm. The event is open to the public.
Pritzker represents several clients who were severely injured by consumption of raw milk and raw milk products, such as cheese, that were contaminated with foodborne pathogens. Raw milk is milk that has not been pasteurized, a process where the milk is brought to a high enough temperature to kill any foodborne pathogens, such as Campylobacter,E. coli O157:H7, Listeria and Salmonella. Raw milk proponents claim pasteurization also destroys vital nutrients in the milk.
"I have evidence proving that drinking raw milk has caused severe, disabling illnesses," said Pritzker. "I don't care if raw milk advocates drink it at their peril. But I do care when they push through laws allowing the sale of raw milk and then people get hurt. Every client I have represented who contracted a foodborne illness after drinking raw milk has told me that they did not know that drinking raw milk could make them sick. I look forward to advocating for food safety during this debate."
Attorney Fred Pritzker, headquartered in Minneapolis, Minn., represents individuals and families nationwide in cases involving foodborne illness. He and his law firm have been involved in virtually every major foodborne illness outbreak, obtaining some of the largest verdicts and settlements in foodborne illness cases. Fred Pritzker can be reached at 1-888-377-8900 (TOLL FREE).
###