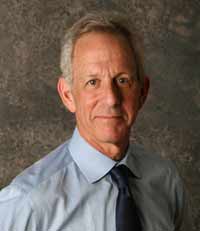 Minneapolis, MN (PRWEB) March 01, 2012
Attorneys Fred Pritzker and David Szerlag have filed lawsuits on behalf of residents of Minnesota, North Dakota and South Dakota in cases involving chromium and cobalt poisoning from DePuy ASR™ XL Acetabular System total hip replacements. The pretrial procedures in these cases are part of In re: DePuy Orthopaedics, Inc., ASR™ Hip Implant Products Liability Litigation (MDL 2157). Szerlag and Pritzker are available for a free consultation regarding a DePuy hip lawsuit at 1-888-377-8900.
Chromium and cobalt are metal alloys used to make DePuy ASR metal-on-metal artificial hips. Because the metal ball and the metal cup slide against each other during walking or running, some tiny metal particles may wear off of the device and enter into the space around the implant. Some of the metal ions from the metal implant or from the metal particles may even get into the bloodstream. The build up of cobalt can cause chromium and cobalt poisoning, also referred to as chromium and cobalt toxicity.
As chromium and cobalt build up, the symptoms become more serious. Symptoms of chromium and cobalt poisoning include the following:
1) Pain in the groin, hip or leg (by the time there is pain, tissue may already be dead)
2) Swelling at or near the hip joint
3) A limp or change in walking ability
4) Visual impairment (in some cases, blindness)
5) Cardiomyopathy (possible heart failure)
6) Cognitive impairment (memory loss, slow cognition)
7) Kidney problems (change in urination habits that may indicate kidney failure)
8) Hearing loss (tinnitus, deafness)
9) Diminished coordination
10) Hypothyroidism (fatigue, feeling cold, weight gain)
11) Headaches
12) Irritability
13) Anxiety
14) Rashes
Many DePuy ASR hip patients have had hip revision surgery to replace the DePuy hip with another artificial hip, and Szerlag and Pritzker are representing other patients who need to have this done. If patients wait too long before having revision surgery, they may have permanent damage, including necrosis (death) of the tissue around the implant.
Yesterday, the U.K.'s Medicines and Healthcare Products Regulatory Agency issued an advisory to surgeons, telling them that patients who have received certain metal-on-metal hip implants (the DePuy ASR™ XL Acetabular System is metal-on-metal) should have annual checkups for life to check for, among other things, chromium and cobalt ions in the blood and clinical symptoms of device failure. DePuy owes it to recipients of its ASR hip replacement system, including those in the United States, to pay for these checkups for life for patients who do not have hip revision surgery.
Attorneys David Szerlag and Fred Pritzker are available for a free consultation to DePuy ASR patients with questions about chromium and cobalt poisoning, compensation from DePuy and a DePuy hip lawsuit timeline. To contact them call 1-888-377-8900 (toll free). Szerlag and Pritzker represent patients throughout the United States injured by medical products and have won tens of millions of dollars for their clients. PritzkerOlsen, P.A. is a national product liability law firm with offices in Minneapolis, MN. Szerlag also has offices in Boston, Massachusetts and Providence, Rhode Island.
###