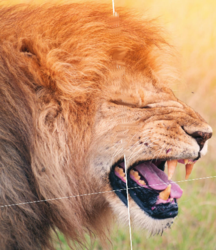 Each handpicked tour provides a true cultural, grassroots experience, led by local experts
Halifax, Nova Scotia, Canada (PRWEB) July 17, 2012
After a yearlong hiatus, http://adventure-travel-destinations.com/ (ATD) returns with a media-rich, interactive website that invites curious travelers to explore the most exhilarating adventure travel tours and experiences in the world.
ATD connects adventure-seekers with a variety of holiday specials, adventure tours, direct deals and accommodation discounts to suit any budget or fulfill any dream. The website is organized by themes, including island escapes, family adventures, party destinations, luxury vacations and romantic getaways. Visitors can also easily navigate the adventure travel tours and specials by location, such as Europe, Asia or the Caribbean.
"Each handpicked Adventure tour provides a true cultural, grassroots experience that is led by local experts," says the website's founder Ian Clayton. "Our independent travel writers also feature safe, stimulating adventure travel for families, couples and singles, who are looking for meaningful holidays that offer profound cultural experiences, nature and outdoor activities. Adventure Travelers are not your traditional tourist. They engage with the communities and cultures they visit and that makes a huge difference."
The new website offers travelers exclusive local packages and discounts, such as 35 percent to 50 percent summer discounts at the enchanting Marigot Beach Club Hotel & Dive Resort in Saint Lucia. Every vacation special featured on the website is backed by a Best Rate Guarantee.
Also featured on the website are affiliate links to the most interesting opportunities currently available from top adventure travel tour companies, such as Intrepid Traveler and Independent Travelers. Through its partnership with G Adventures, ATD visitors can camp off the beaten track during a wildlife safari in Tanzania and Kenya, roam China from Hong Kong to Beijing or travel the Tuscany countryside eating home cooked meals and enjoying day hikes.
With the relaunch of the website, Adventure-Travel-Destination.com is inviting select direct tourism companies, hotels and activity operators to enroll in an exclusive Social Index Engine (SIE) marketing campaign. For a limited time, a one-year brand building package is available for $1,500, which is half off the regular price. The SEO marketing campaign includes blogging, video marketing, press release writing and social media networking as well as strategic keyword placement using SIE.
As a bonus, ATD can also produce original videos to promote the destination's special offers. "Promoting community tourist companies instead of famous international companies is our way to exercise Fair Trade in the travel industry. We also do not operate on commissions with direct suppliers," Clayton says. "In doing this, ATD brings more revenue to the destination and provides travelers with the best deals."
To view the latest specials or to purchase an SIE marketing package, visit Adventure-Travel-Destinations.com.
About Adventure Travel Destinations
Adventure Travel Destinations (ATD) is a tourism development company seeking better ways to help travelers uncover meaningful adventures,tours and holidays. The website is the latest venture using the innovative Social Index Engine system developed by AXSES, Inc., a leader in social marketing for the travel industry.
More on Marketing Your Adventure Tours and Packages Click Here >>>
ABOUT AXSES
AXSES was one of the first companies to develop a direct bookings application for Facebook, and has consistently been an innovator is all aspects of travel marketing. In 2011, AXSES was featured by the New York Times in an article on Social Media use in Travel.
The AXSES team works with professionals in the hotel, tourism and travel industries, to help build their businesses and market their brands through all forms of social media and conventional marketing.