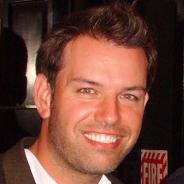 Sarasota, FL (PRWEB) May 10, 2012
ClickFindGet, the maker of Niche Traffic Builder software has named Matt Gerchow their Vice President of Marketing and Product Development.
Niche Traffic Builder is the fastest growing "all-in-one" SEO solution on the market, says Than Merrill of Inc. 500 Fastest Growing Company, FortuneBuilders.
Gerchow joined ClickFindGet in 2010 doing competitive analysis and product research. Since then he has surpassed all expectations and grown with the company.
Before coming to ClickFindGet, he was working on a technology project in Colombia South America. Mr. Gerchow is a lifelong entrepreneur. His skill set is varied across multiple industries including but not limited to Real Estate Investing, Internet Marketing and Distribution Sales. In 2009, Gerchow wrote a book on traveling the world and running a business within the United States at the same time.
"We're glad to have him here. He's the glue that keeps us going," says ClickFindGet President, John Schroeder.
Based in Sarasota, FL, ClickFindGet is a company incubator for many companies, both online and offline. Its primary focus is software development and sales for the internet marketing industry. Niche Traffic Builder is their lead product, teaching thousands of internet marketers how to drive website traffic to their websites.
In addition to the how and why of driving website traffic, NicheTrafficBuilder removes many technical hurdles that generally encumber the website building process. For more information on ClickFindGet or Niche Traffic Builder, you can visit their website at http://nichetrafficbuilder.com