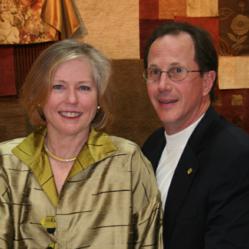 When asked what makes their homes special, John responded, "...we create homes that are portraits of our clients." Sally adds, "We intuit where our clients want to go..."
Boston, Massachusetts (PRWEB) May 30, 2012
Now in its 90th Anniversary Year, The Wenham Museum proudly presented its 4th Annual North Shore Design Show featuring the acclaimed Boston interior design firm, Wilson Kelsey Design. Noted for their award-winning interior design the husband/wife team of Sally Wilson, ASID and John Kelsey created a Belgian-inspired sitting area.
Wilson Kelsey Design is known for its beautifully edited, warm, classic style. During the show their vignette was disassembled and redesigned to demonstrate two very different Belgian-styled schemes. Each vignette was a personal expression of their self-portrait. When asked what makes the homes designed by Wilson Kelsey Design so special, John responded, "I like to think we create homes that are portraits of our clients." Sally adds, "We intuit where our clients want to go, even when they don't know how to articulate it. We know how to bring that feeling out of them, to create something that is just right for them."
Belgian style is known for its neutral tone linens, warm wood tones, soft textures, subtle colors and a simple esthetic. It blurs the line between old and new, modern and traditional, offering homeowners the opportunity to create fresh, smart, exciting interiors that are well suited to today's flexible, unpretentious lifestyle.
For the show's opening, Sally and John used an Aubusson rug from Landry and Acari Oriental Rugs and Carpets, antique accessories and contemporary paintings that captured the quality of light in the paintings of the 1600's Dutch Masters. Juxtaposed against contemporary linen covered furniture, a modern coffee table and floor lamps custom designed by Wilson Kelsey Design, the vignette became a warm, cozy and relaxed Belgian-style sitting area that declared 'old,' while residing in the current moment.
Later during the show, Wilson Kelsey Design presented a Home Styling Seminar - where in front of seminar participants - they disassembled their sitting area and created a smart, friendly modern-styled respite. The fresh scheme echoed another time and place demonstrating how homeowners can restyle, update and reinvigorate their homes simply by changing rugs, accent furniture, artwork and accessories.
The North Shore Design Show is held annually at the historic Wenham Museum in Wenham, Massachusetts. Located north of Boston, the museum is a treasure "that remains as it always has, a gift from one generation to the next." Childhood moments, family traditions and lifetime memories are at the heart of this event that showcases the region's finest interior designers through the creation of one-of-a-kind vignettes. This year's Honorary Chairperson is Stacy Kunstel – stylist, writer, editor, producer and Homes Editor for New England Home magazine, New England Home Cape & Islands and New England Connecticut, as well as regional editor for Traditional Home, Better Homes & Gardens, Renovation Style and Country Living magazines.
WILSON KELSEY DESIGN
Celebrated for creating elegant, yet genuinely livable homes, Sally Wilson, ASID and John Kelsey continue to garner acclamations for their design talents. Their firm has been published both locally and nationally and has received numerous regional and national awards including The Institute of Classical Architecture and Classical America New England's 2011 award for Best Residential Interior Design and Interior Renovation; American Society of Interior Designers (ASID) New England Design Excellence First Place Awards for a Residential Bath and a Residential Space, Dream Home Awards inclusive of a Gold Award for Best Kitchen Remodel, a Silver Award for Best Design of a Condo/Townhouse/Loft, and a Silver Award for Best Bathroom Remodel; a COTY Award for Best Kitchen over $150,000 presented by the National Association of the Remodeling Industry and Silver Prism Awards for Best Kitchen Remodel over $150,000 and Best Interior Design of a Living Area sponsored by the Builders Association of Greater Boston.
Based outside of Boston, Massachusetts, John Kelsey and Sally Wilson, ASID are unique in that they bridge the gap between architect and decorator. They share a strong technical background, including the ability to read and prepare architectural drawings. The former producer of This Old House referred to their work as "heavy-duty interior design." In organizing their firm, they have divided the labor between them into the "hard" and the "soft". John designs and details the hard – interior architectural detailing, cabinet design, lighting, interior construction drawings, construction field supervision, and consultant coordination. Sally initiates and implements project concepts inclusive of interior design, furniture, decorative lighting, antiques, fabrics, and color and finish selections. The homes they design are elegant and sophisticated but always with a sense of comfort and livability. With backgrounds in commercial and corporate design as well as private residences the team specializes in a variety of project types.
Phone: 978-741-4234
Website: http://www.wilsonkelseydesign.com
Blog: http://blog.wilsonkelseydesign.com
Photography by Michael Lee.