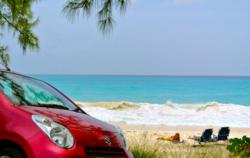 The campaign builds a dedicated web page for Direct-Car-Rentals, linking to it from videos, promos and the popular; Car rental tips & resources pages.
Bridgetown, Barbados (PRWEB) June 19, 2012
Direct-Car-Rentals in Barbados is the latest company to join SocialIndexEngine Marketing. The campaign, centered on the party-destinations.com travel portal, is geared toward attracting the party holidays crowd. It also has a wide footprint and promotional reach across the Internet and the broadcast media.
Ian Clayton of Party-Destinations.com says "While Party Holidays is an important theme, these SocialIndexEngine campaigns have wide distribution, creating natural backlinks, social activity and authority across multiple media in many markets."
The programs build extensive promotions with videos and deep content on several sites and platforms. In this campaign, a dedicated social network is built and used to post videos, blogs and news items on an ongoing basis.
In addition, the campaign builds a dedicated web page for Direct Car Rentals, linking to it from videos, promos and the popular "tips & resources," also created specially for the client. The car rental "tips & resources" include videos and comments on what sort of insurance you need on holiday, what cars are best for your vacation plans, and of course, where to go and where not to go. The advice and tips on Party-Destinations will be followed up with relevant blogs and videos.
Another innovative aspect of the SocialIndexEngine (SIE) promo, is a guest photo gallery where car rental clients can upload videos and photos of their favorite places. Mr. Gittens of Direct-Car-Rentals says, "We think this is a great idea as it allows guests to talk directly to each other and give their own personal opinions about the places they visit and the services".
Party-Destinations is an international site offering reviews, advice and videos of the best party holidays and destinations around the world. From Bangkok to the Caribbean and all sorts of places in between. PD travel writers are on the lookout for the best party holidays, places, clubs, nightlife as well as daytime activities that include getting together and celebrating life, in fun and active ways.
For more on Direct-Car-Rentals - Click Here: http://party-destinations.com/holidays/car-rentals-transport/direct-car-rentals
ABOUT AXSES SOCIALINDEXENGINE
SocialIndexEngine is a done-for-you Social Media Management and Brand Marketing System, That Drives Business directly to Clients Website. It is a proprietary technology of AXSES
AXSES is a leader in Social Marketing for Travel. It was one of the first companies to develop a direct bookings application for Facebook, and has consistently been an innovator is all aspects of travel marketing. In 2011, AXSES was featured by the New York Times in an article on Social Media use in Travel.
For more on the SIE marketing campaign see http://SocialIndexEngine.com.