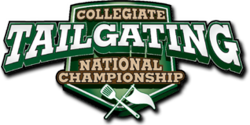 Atlanta, Georgia (PRWEB) August 07, 2012
Collegiate tailgaters will converge on the Georgia Dome on Saturday, Aug. 11, to vie for the title of National Collegiate Tailgating Champion. Prizes and bragging rights will be won across all conferences and schools. The event offers competition, camaraderie and shopping for the latest in fashion and tailgating gear. Exhibitors include Epicoa Rotisserie, Dress U, BKW Seasonings & Certified Angus Beef, Your Home Supply and GO Chic!. This year's event is sponsored by Tailgater Monthly Magazine and Tailgater Radio.
There are over 100 competitions in divisions such as food, drinks, apparel, games, collectibles, jewelry, pets and transportation. There will be additional divisions for teams, individuals, families, kids and companies. After a full day of competitions, the National Collegiate Tailgating Champion will be awarded on the afternoon of the event.
Top prize for the overall national champion is a customized Epicoa Rotisserie valued at $1,299. This Rotisserie is custom painted and identifies the winner as the National Champion of the event. Additional awards include tailgating supplies and ribbons.
The National Collegiate Tailgating Championship celebrates every collegiate tailgater and fan because collegiate sports would not exist without the fans. The public is welcome to come and compete or simply browse and learn. Entries are open now through Saturday, Aug. 11, at 9:00 a.m.
GO Chic! is a custom tailgate and party décor company that has been in business for 3 years. Based in Foley, Alabama, GO Chic! has three generations of design experience, and is committed to manufacturing original products in the United States. Attention to every detail throughout the hands-on design and fabrication process ensures the highest quality products the customers have come to expect. To view the collection and for ordering information go to http://www.shopgochic.com.