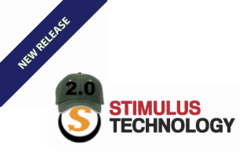 Our customers will have a choice between a Fiddler-integrated and a standalone version of the load testing tool, at no additional cost.
Marlboro, NJ (PRWEB) September 24, 2012
With the acquisition of Fiddler, a popular web debugging proxy, by Telerik, Stimulus Technology looks forward to continuing the support and sales of its StresStimulus line of load testing tools to the Fiddler Community and broader markets. As announced by Telerik, Fiddler will remain free, and will receive enterprise-level support. Being part of the Fiddler community, the users of paid and free StresStimulus versions, sold as a Fiddler extension, will benefit from this development. By coincidence, Stimulus Technology unveiled its latest products, v2.0 and Enterprise Edition, the same day Telerik announced the acquisition.
"Our goal is to grow the number of customers, who select StresStimulus to make their performance testing more affordable without sacrificing quality," said Vadim Kleyzit, co-founder and CEO of Stimulus Technology. "As we evolve StresStimulus, we are committed to not only continuing supporting its Fiddler - integrated version, but also to release a standalone version of the tool to give our customers a choice of which version to use, at no additional cost."
StresStimulus, a low cost, high-value load testing tool has garnered over 200 enterprise customers in its first year. It is used by developers, QA professionals and organizations for performance testing of their websites, web applications, web services, Silverlight, and mobile apps. v2.0 licensing fees starts from $29 for a 25 virtual users (VUs) Weekly Pass of the Pro Edition, to $6,424 for a 10,000 VUs Full License of the Enterprise Edition.
Another advantage of StresStimulus is its simplicity. "We needed a robust, flexible and - above all - easy to use load testing solution," said Jonathan Powers of Laserfiche. "We had already used and loved Fiddler, so when we heard about StresStimulus and its very reasonable pricing scheme, we gave it a try. We've been very happy with StresStimulus so far, and plan to use it for many future projects."
A StresStimulus 30-day trial includes a full version of the product with limited VUs and does not require registration. Additionally, a 7 day trial with unlimited VUs is available upon registration.
About Stimulus Technology
Stimulus Technology provides web performance solutions since 2006. The company's web performance optimization product, Web Stimulus, helps organizations up to S&P 500 level, engaged in developing, supporting, or servicing business web applications on the Microsoft .NET platform to substantially increase application responsiveness and reduce maintenance costs. The company's load testing line of products, StresStimulus was launched less than 14 months ago and already acquired hundreds of customers. Numerous organizations from large corporations to small businesses from many industries, academic institutions, government, and non-profit organizations from 28 countries trust StresStimulus's solutions to assure high performance of their websites and applications. For additional information about Stimulus Technology, please visit http://www.stimulustechnology.com or follow @StimTech on Twitter.