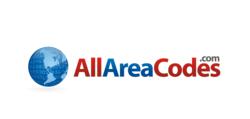 St. Louis (PRWEB) January 31, 2012
The long-time telephone resource AllAreaCodes.com has just introduced a site redesign to make the popular reference site more user friendly. AllAreaCodes.com has been a leading provider of telephone area code resources and search tools for the last decade.
The site offers area code listings by city and state, as well as search tools to allow users to easily identify the location of an area code or the area code for a given geographic area. For each area code in the United States, AllAreaCodes.com now offers a listing of the major cities in that area code, as well as an area code map and a breakdown of all NPA-NXX's in the given area code.
In addition, the site recently integrated reverse phone number data to allow users to search for and find listed telephone numbers and select a service to identify unlisted and mobile phone numbers. With the increased use of mobile phones, reverse phone lookups have greatly increased as users try to identify unfamiliar phone numbers. AllAreaCodes.com has integrated data from multiple reverse phone number search providers to allow customers to select the best service for their needs.
AllAreaCodes.com also launched an Application Programming Interface (API) which allows developers to utilize the AllAreaCodes.com data to integrate into other applications. In addition, the site has created several widgets that can be used to embed various area code search tools into other websites.
AllAreaCodes.com believes these changes will lead to a better user experience. With fewer ads being served, users can more easily find the area code or telephone number information that they are searching for. This improved usability will hopefully lead to more repeat visitors and site sharing.
###