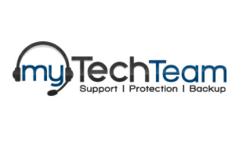 The new 24x7 Round-The-Clock Monitoring system simplifies the idea of computer support.
Bossier City, LA (PRWEB) January 04, 2012
My Tech Team, a genuine American IT success story, is beginning 2012 with a bang - by bringing an unparallelled continuous computer support tool online for all of its small business and home computing clients.
The new 24x7 Round-The-Clock Monitoring system simplifies the idea of computer support. Clients critical systems are remotely checked on in automated five or fifteen minute cycles. If a problem is detected, a direct message is immediately sent to a My Tech Team troubleshooter detailing the exact nature of the issue so that he or she can call the customer to take specific action to resolve the issue. No input is required from the client and the problem can be fixed quickly with a minimum of disruption to them.
My Tech Team operates an electronic 'WallChart' which maps the status of clients systems in real time so problems are identified, tracked and concluded in plain sight and all team members can view the live situation at a glance rather than having to search through files, or even worse, waiting until the operator dealing with the issue is back on duty.
In every cycle, the Monitoring system will automatically:-

Check that the workstation or server is up and running.
Check that it can connect to the Internet.
Check any or all Windows® Services, vital components of the system's operating system.
Ping various network devices or remote offices that are required to ensure they are available.
Check TCP ports on the network, on other networks or at the ISP. If any of these ports are failing to respond, the user may be unable to connect and do their job.
Check disk space to ensure it's below a set threshold.
Check hard drive devices to ensure that all disks are functioning properly and data is safe.
Check for unauthorized log in attempts and determines whether someone has been trying to hack into a client's systems.
Check critical event log entries (such as hardware and software failures) and spots other potential issues.
24x7 Round-The-Clock Monitoring is just one of a series of benefits available through My Tech Team's affordable monthly packages. Every client receives their unlimited expert computer support, connected/mobile device support, ongoing maintenance with tune-ups and labor coverage. Clients with the Pro and Premium package also receive advanced virus protection whilst 24x7 Round-The-Clock Monitoring is part of the Premium package.
Depending on a client's changing needs or situation, customers can sign up to whichever package they require and will immediately receive those benefits.
24x7 Monitoring is the latest innovation from My Tech Team who also provides a free online tech support plan as well as the security of labor coverage, which acts similar to an online warranty. Their clients already enjoy the best IT support, advice and peace of mind available remotely, and now can feel even more secure in the services My Tech Team provides - 24x7!
###