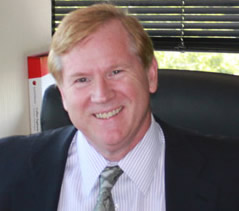 What I tell my clients is that the government gave billions of dollars to the banks to bail them out when the economy started to go bad.Bankruptcy is the individual's bailout.
Queens, New York (PRWEB) January 03, 2012
A confluence of reports issued in December indicate that the rate of foreclosures is likely to increase in 2012, as the banks and courts work through a backlog of paperwork, according to Bruce Bronson, a Queens bankruptcy attorney with offices at the Executive Office Center at Fresh Meadows in Queens. Mr. Bronson, who has helped hundreds of New York homeowners stave off foreclosure, wants consumers to know that they are not powerless against the institutions that threaten to take away their homes.
According to Mr. Bronson, Chapter 13 bankruptcy can be a powerful tool for people who have exhausted their financial resources, and can not afford to make their mortgage payments.
"Bankruptcy has always had a stigma, but the financial crisis that began in 2008 has changed that to a great extent," said Mr. Bronson. "Bankruptcy should be viewed as a legal right where those undergoing financial stress have an outlet to fix their problems. Businessmen utilize bankruptcy to better their position and end up profiting handsomely. Bankruptcy is a legal financial tool, and if you can benefit from it, you should utilize it."
Bronson adds, "What I tell my clients is that the government gave billions of dollars to the banks to bail them out when the economy started to go bad. Today the banks have largely recovered and are experiencing record profits. The government did not do much for the individual homeowner. Bankruptcy is the individual's bailout. It can give you a fresh start, wiping out unsecured debt. There is no shame in utilizing the Federal law to deal with the financial burdens that were heaped on all our shoulders over the last several years stemming from the housing crisis."
"Bankruptcy stops foreclosure, pure and simple," said Mr. Bronson. "Prior to a sale, bankruptcy filing causes the automatic stay to be implemented and no sale or foreclosure can take place for a period of time, usually 60 days. During this period, we work with the client to modify their mortgage so that they can capitalize any amounts owed, and reduce monthly payments."
"We also have begun to offer a Queens foreclosure defense service whereby we will fight the foreclosure process in State court. Although we don't look at this as an end play, it keeps our client in their home, exercises their legal right and makes the bank adhere to proper legal procedures," Mr. Bronson said.
Our goal is to keep the homeowners in their home, if that's what they want. It's always been the American dream to own one's own house. It's not time to let the banks steal our real estate with borrowed government dollars.
Bruce Bronson has over 25 years of legal experience, with extensive experience in the field of creditor-debtor law. Visit Bronson Law Offices online at http://www.queensbankruptcylawfirm.com or call 800-826-1546 to reach him at his Queens office.
# # #