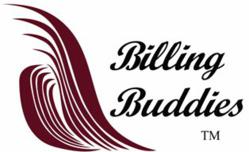 Change is such hard work.
Billy Crystal
Minneapolis, MN (PRWEB) January 23, 2012
It happened. The 5010 traffic jam is upon all healthcare providers. For the first time ever, Billing Buddies is assisting GatewayEDI users directly with their errors. GatewayEDI has agreed to a guaranteed priority service if needed. New providers get 399 off of the setup fee.
What are the most common errors?
1) PINS not properly setup in Practice and Provider areas of Medisoft.
2) Billing Provider address set to a PO Box.
3) Changes in 5010 format causing changes in data entry for certain specialties. For example, Onset/Initial billed date changed on chiropractic claims.
4) Plus four digit zip needed for Practice, Provider, Facility and Referring Provider.
5) No plan name is allowed in insurance records.
What is Billing Buddies doing to help providers?
A) All Medisoft and GatewayEDI providers fax their rejects to 866-506-9681 and they will be identifying if the solution to the error needs to be fixed in by the user in Medisoft or at GatewayEDI. Please list your clinic name and phone number on your fax.
B) The provider will be called back and the error will be explained, solutions offered and if needed, schedule a time to connect to the provider's computer to fix the error.
C) Complete the "Live Link" to provider's computer to correct errors and test corrected claims.
Need help? Call 763-546-2455 or fax 866-506-9681. Not a GatewayEDI client? Now is the time to start. Receive a 399 discount to start before Valentine's Day.
Billing Buddies "Let's Doctors be Doctors". ®
# # #