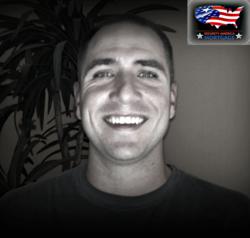 All our success in finding the perfect home and VA Home Loan for military members could not be accomplished without the wide availability of VA Loans in the great State of Texas! (J. Noble, 2011).
ton, Austin, Dallas, San Antonio, McAllen, Texas, Orlando, Florida, California, North Carolina (PRWEB) January 11, 2012
Hous While the economy leans over the edge, the Federal Reserve Funding for VA Home Loans are expected to grow in mass production due to the increased amount of veterans and active-duty military members becoming eligible for activating their VA benefits, which are benefits promised and administered by the Department of Veteran Affairs. This trend is especially true for those purchasing a home in Texas. With the help of mortgage companies like Security America Mortgage, Inc., who sponsor VA Loans by providing VA services, lending services, and real estate services, those military members needing a VA home loan will continue to get the right support they need in order to receive the best home mortgage financing options available to them. Ultimately, moving military members into the home of the home of their dreams can all be achieved by using VA Home Loans. That being said, the spotlight company in Texas spreading the dream tell their core clients why the VA loan lending won't stop in 2012.
One main reason why VA Home Loans continue to bring in success stories for military families is because companies like Security America Mortgage, Inc. find that VA Loans are the easiest home loans to get funding for. VA Loans can also be obtained for any of the seven reasons:
1. To buy or build a new home
2. To buy a residential condominium unit
3. To buy a residential cooperative housing unit
4. To repair, alter, or improve a residence owned by the veteran and occupied as a home
5. To refinance an existing home loan
6. To buy a manufactured home and/or lot
7. To install a solar heating or cooling system or other energy-efficient improvements
On December 30, 2011 Jason Noble, who is a VA Loan Originator at the Security America Mortgage, Inc. corporate office located in Houston, outlined helpful tips by explaining to military veterans who are buying a home how easily they could profit from financing their home mortgage using a VA Home Loan. Being a VA Industry Expert, Noble shared his advice in a clever way by providing military homebuyers the best information they would need to know, listing the VA Loan Benefits.
These are "The Top 10 VA Loan Advantages", straight from the VA Loan Experts in Texas!
1. VA Home Loans Require No Money Down
There is no down payment required for a VA loan. If the veteran chooses to do so, they may put a down payment. However, the down payment is not a requirement for purchase. Many other Conventional Loans and FHA Loans have a down payment that is 3.5% of the purchase price to 20% of the purchase price for conventional loans. Recently, 100% financing was offered for conventional loans but this caused the housing crisis. Currently, the VA Home Loans are the only 100% financing offered.
2. VA Home Loans Require No Closing Costs
There are many closing costs that are required with conventional and FHA Loans that VA loans can get by with not paying. Closing costs include:
-Homeowners Insurance
-Title Insurance
-Inspection Fees
-Escrow Fees
-Taxes
-Real Estate Commissions, ect...
If the buyer structures a VA home loan offer to purchase the ideal way, the closing costs will be paid for by the seller and not the buyer. On average, the closing costs can exceed 3-5% of the purchase price of the home. This can equal thousands of dollars. If you purchase a home using a conventional loan, you may be required to pay $30,000 or more for closing costs. With a VA home loan, you may not have to pay anything!
3. The VA Regulates the Limitations of Non Allowable Closing Costs on VA Home Loans
Even if the buyer chooses to pay the closing costs (or the seller refuses to pay), the VA will limit what closing costs the buyer can pay. In a conventional purchase transaction, the buyer may be charged for the following:
-Loan closing or settlement fees
-Document preparation fees
-Preparing loan papers or conveyance fees
-Attorneys services: photographs, interest rate lock – in fees, postage and other mailing charges, stationery, telephone calls and other overhead, amortization schedules, and membership or entrance fees), escrow charge fees, notary charge fees, preparation and assignment of mortgage to other secondary market purchasers, trustee's fees or charges, ect.
-Loan application processing fees:fees for preparation of truth-in-lending disclosure statement, fees charges by loan brokers, finders or other third parties, and tax service fees).
With the VA Home Loan, all of these costs are limited to what is allowed and what is too much to charge.
4. The VA Provides a Free Certificate of Reasonable Value (CRV) to the Homebuyer
When purchasing a home using a conventional loan or using cash, you will have to pay for the appraisal to evaluate and prove the property's worth or value. With VA loans, the Department of Veteran Affairs "Veteran Administration" will issue a free Certificate of Reasonable Value, which takes care of the appraisal portion for you. The CRV will not expire and can be used for up to six months, which means it is valid for use by all eligible military members/home buyers until the six months is through.
5. The VA Issues Home Inspections which are Free to the Homebuyer
During the time when an appraisal is performed, a VA Inspector will be delegated the task to verify that the property meets all VA codes and regulations that outline the property habitable conditions. The VA Inspector protects the home buyer from buying a property that is in bad condition examine, the roof, the furnace, the plumbing etc. If the property is not up to the VA code, the Veterans Administration will require that repairs are made to the home at no cost to the VA buyer.
6. VA Streamline Refinance Loans Provide Lower Rates (monthly mortgage payments)
If the VA homebuyer purchased a home using a VA loan to finance, they can choose to refinance in order to lower their monthly mortgage payments and interest rate, significantly. The VA Streamline Loans allows refinancing without a credit check, without paying closing costs, and without needing an appraisals (in most cases).
7. VA Home Loans Have No Prepayment Penalties
Most Conventional Loans and FHA Loans require a prepayment penalty which means if the homebuyer refinances or sells the home, the lender may charge them additional fees for doing so. In some cases, this can be as much as tens of thousands of dollars on money VA loans regulate.
8. The VA Requires "Points Capped" with VA Home Loans
Most lenders or loan brokers will charge a service fee to originate a loan. These are commonly referred to as points. The VA has a set limit on loan origination fees. The VA will not allow a lender to charge you above what they feel is reasonable.
9. The VA Loan Requirements Regulate Assume-ability on VA Home Loans
All VA loans can be assumed by other veterans. Conventional loans require that a new buyer obtain a new loan. The VA will allow you to sell your property and have the new buyer take over your old loan.
10. Federal Reserve Funding = Low Interest Rates for Government Entities = Low VA Loan Rates
The VA Home Loans are guaranteed to have extremely low interest rates compared to any other type of mortgage loan due to the Federal Reserve playing a role in deciding the interest rates on anything being financed with Government funded agencies, such as the Department of Veteran Affairs. While conventional loans with adjustable rates starting out at 3% (that may exceed 12%), VA loans usually have fixed interest rates that will never increase.
When people ask, "What is a VA Loan", Security America Mortgage, Inc. advocate them in comparison when regular Conventional Loans and FHA Loans are put in the mix. "All our success in finding the perfect home and VA Home Loan for military members could not be accomplished without the wide availability of VA Loans in the great State of Texas!" (J. Noble, 2011). With the wonderful benefits offered on VA Home Loans, the veterans lead the way toward the lowest interest rates available in the Mortgage and Real Estate industries. Securing monthly mortgage payments that can be easily affordable for as many military members as possible is the sole duty for the company Loan Originators to achieve in 2012. For veterans and military servicemembers, it is a dream come to have access to all these multiplying VA Home Loan Benefits, not to mention, VA Home Loans offer a number of open doors such as the easy Credit Pre-Approval Process, qualifying process for veterans, it's no wonder why Security America Mortgage, Inc. and their dedicated VA Loan Specialists, like Jason Noble, keep a high score in approving VA Loans for thousands of military members wanting to buy and/or refinance a home in Texas.
Learn more about VA Loan Services offered by Security America Mortgage, Inc. Here!
Learn more about the Real Estate Services offered by Security America Realty, Inc. Agents Here!
###