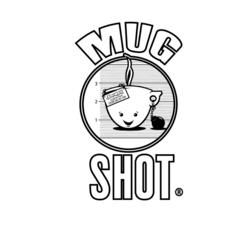 "We brew smiles, not coffee!" -Javaboi Industries
Los Angeles, California (PRWEB) January 09, 2012
Javaboi to Javaboi Industries is the equivalent of Hello Kitty to Sanrio Inc, Mickey Mouse to Disney or Julius to Paul Frank. The only difference is rather than using a cute little animal as the brand ambassador they used a cute little coffee mug! Currently the brand has Coffee T-Shirts available at the online store with embroidered patches shaped as the Javaboi logo on the back of the garment for $25.00 each. This is a steal when comparing them to the current coffee stained Starbucks coffee T-shirt retailing for around $85.00 each. Javaboi Industries Inc was founded in 2009 by Eric Anthony Johnson of Woodland Hills. He says he was inspired to start a commodity based brand after studying Johnny Cupcakes, a brand that sells cool t-shirts based on cupcakes.
Cinderella Acevedo, publicist for Javaboi stated that the founders vision for the brand was not just about producing cute coffee t-shirts based on the Javaboi character. He wanted to create a brand that paid homage to coffee in a trendy way so everyone could enjoy it, even if you didn't like or drink much coffee you'd appreciate the quality, design, and the message that Javaboi is becoming synonymous with. They will produce products and novelty's with the brand logo embedded, but the goal is similar to the Lacoste brand and logo. When you think of Lacoste you don't think of going on a Safari even though the logo is a Crocodile. You immediately relate LaCoste with tennis golf and some form of casual luxury. Javaboi Industries is on is building a brand and its logo to represent ambition, drive, and a "GO-GETTERS-LIFESTYLE" as coffee is the lighter fluid to creativity, ambition, passion, and motivation.
Building the brand has been a blast according to Eric Johnson the founder of the company. After being laid off from his previous job as an Insurance representative at AIG, he used his unemployment checks to stock inventory, living extremely below his means, and raising 3 kids under the age of 5. A company by the name of 100UrbanEntrepreneurs.Org provided his brand with a grant in the amount of $10,000 which allowed him to get his brand off the ground. Most of the coffee t-shirt designs sort of poke fun at pop culture like the Mugface design (Best Seller) a Scarface parody, Cream & Swagger, Mugshot, and the Jay-Z parody "I got 99 Java's but they whipped eighty 1" The first photo shoot for the company was with celebrity make up artist Kandee Johnson, which brought other guru's such as Wendy Bentley, even Nicole Austin (Coco) has agreed to work with the Javaboi Brand.
The Javaboi Industries catch phrase is "We brew smiles, not coffee." which is well fitting but according to Cinderella, they may think about exploring an investment opportunity with a few investors connected to the coffee roasting industry.
Check out the Javaboi Industries Flickr page
###