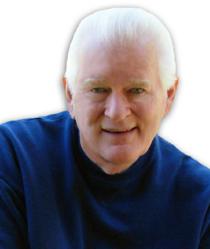 It is the creative spirit within the artist which can inspire humanity to become as one, so as to prosper and evolve the creation.
Phoenix, AZ (PRWEB) January 03, 2012
Throughout the season, Gammage Auditorium exhibits visual arts in its three lobby galleries. Different artists' works are displayed for a few weeks. Typically, the art can be viewed on Mondays from 1:00 p.m. to 4:00 p.m. and other times by appointment only. To get a more intimate look at Cooper Downs' portfolio of work, you can sign up for a guided tour with the artist himself on Mondays at 3:00 p.m. during the exhibit's run. Email Mr. Downs directly at cdartist@gmail.com to reserve your spot. This is a great opportunity to bring a new world of art into your theater experience.
Cooper Downs received his Bachelor's degree from Arizona State University, where he majored in architecture and minored in art. Influenced by the likes of Frank Lloyd Wright, Paul Grillo, and Palo Soleri, he practiced architecture for years, creating numerous commercial and residential projects, including the local Scottsdale Civic Center mall.
During his career in architecture, Downs was diagnosed with Meniere's disease, which caused his hearing to be impaired. It was during this revelation that his other senses fully awakened and he found himself focusing solely on his art. He began to express the spirit of nature, life, and beauty through his work. His inability to hear outside noises led him to focus on his inner self and to hear the voice of God's spirit, guiding him to create specific images. Each giclee canvas painting is a message that Downs' received, spiritually, and then created with the intention of healing others whose souls he could connect with through his art.
Downs has filled canvas upon canvas with vivid, illuminating and pulsating colors that capture the essence of positive energy that is projected into the environment. Many of the art pieces are intended to be meditative, so what is contained within the art can heal different aspects of the observer. "I received understanding of how to convey basic human emotions into expressions of art, which visually, spiritually, and emotionally can impact the spirits and souls of others," Downs explains. "I believe that losing my hearing allowed me to be more in tune to the spirit of God, the Universe, whatever it is you choose to call the powerful being that we are all a part of."
To get a sneak peak of Cooper Downs' exquisite paintings, you can view his galleries virtually at http://www.cooperdownsgallery.com. To set up an appointment for a guided tour at Grady Gammage Auditorium other than on Mondays, call Brad Myers, The Visual Exhibit's contact, at 480-965-6912. During the tour, Downs will discuss beauty, life, and love and how he has captured the essence of these great mysteries on canvas, where the creations have the capacity to speak to the spirit and soul of the observer.
Quick note about parking: Before heading out to Grady Gammage, please visit the directions and parking page to view a map of the nearest parking lot. The Gammage lot will often be full an hour before the start of a show, but there are other nearby metered parking options.
###