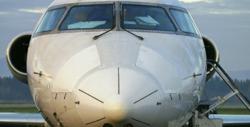 (PRWEB) January 05, 2012
Monarch Air Group, LLC was recently awarded a United States Forestry Service contract (AG-024B-B-11-5962) to provide the Federal Government with on demand light fixed wing aircraft. The aircraft will perform Point to Point transportation, Air Tactical and Fire Reconnaissance missions.
Monarch Air Group, LLC is a FAA part 135 aircraft operator and a private jet vendor. The company offers on demand charters, based on our fleet of turbo prop aircraft along with White Glove service for private jet charters, based on a list of carefully selected providers. With access to over 4,000 aircraft operators, located around the Globe, Monarch Air provides the ultimate solution for the air charter needs. Currently serving large corporations and wealthy individuals the company has recently entered the Government market, undergoing scrutinizing inspections and reviews by the Federal Government.
The parent and sister companies of Monarch Air Group operate and provide for operation of aircraft in the Middle East and Africa, assisting the US Government, United Nations and other NGO's with their air charter and long term aircraft lease needs.
###