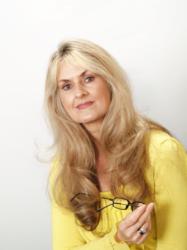 Los Angeles South Bay Area, California (PRWEB) January 10, 2012
On the Dr. Carol Francis Radio Talk Show the interview with Dr. Moe Gelbart reveals dangers of being too relaxed with teenager's casual use of drugs or alcohol reveals what might occur if parents become too passive. During this half-hour interview, Dr. Gelbart discusses the signs and the interventions parents need to consider before their teens' use becomes part of a drug addiction pattern. Tune in to BlogTalkRadio/dr-carol-francis: Teenagers: College Applications, Drugs, Eating & Parents.
Recent increases in deaths by heroine overdoses, dangerous date-rape drugs, greater use of cocaine, pot and multiple "recreational" drugs faces teens in high school and college. (Cigna) These accompany alcohol use as well. (Refer to National Institute of Drug Abuse.) How does a parent know if their teenager is at risk? Questions considered during this interview include: Do all teens develop addictions or dependence if they use excessively in high school or college? What are the signs of addiction or dependence? Is there ever a time to be relaxed and easy-going about a teen's party-mode of drug use? What stress, depression, and tension do teenagers face that lead to serious complications associated to addictions?
Dr. Moe Gelbart has worked with parents and teenagers for well over 20 years regarding issues of addiction, alcohol dependence, drug abuse, substance abuse, interventions for drug addiction. Dr. Moe Gelbart is owner of Gebart and Associates, Director of Thelma McMellan Treatment Center, Torrance, California,
During the second half of this teen and parent hour, Dr. Moe Gelbart from Gelbart and Associates will shed light on drug and alcohol addiction in teens, parent-teen conflicts and resolutions, and dealing with the pressures teens face as a parent. at http://www.gelbartandassociates.com
Dr. Carol Francis, your radio hostess, is a Clinical Psychologist, Marriage/Family/Child Therapist, Certified Clinical Hypnotherapist, Certified Fitness Trainer, Certified Nutrition Counselor. She practices in South Bay Area of Los Angeles, CA too. Narratives of parents' stories can be sent to at http://drcarolfrancis.com for future radio broadcasts.
###