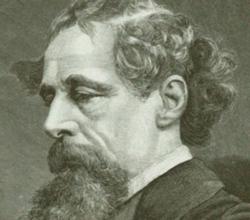 Visit the sights that inspired the brilliant novelist - many unchanged since his day
London, England (PRWEB) January 06, 2012
To mark the 200th anniversary of the birth of Charles Dickens in February, London based tour operator British Tours Ltd is now offering a series of tours visiting the places where Dickens lived and which he brought to life in his novels.
Dickens created a large legacy of sights in and outside of London. They include Camden Town where the author spent his early youth and got inspiration for many of his characters; Grays Inn, where Dickens was a solicitor's clerk in 1828 and the nearby Old Curiosity Shop; Doughty Street in Clerkenwell and the Dickens House Museum, his first real home with his wife Catherine and where he wrote Oliver Twist and Nicholas Nickleby. The Museum houses fascinating Dickens memorabilia and a comprehensive library of his work. The Dickens tours also include Poet's Corner at Westminster Abbey, where the author is buried. Lunch is at one of Dickens' favourite pubs described in A Tale of Two Cities, or one of his favourite restaurants.
Sights outside London include Portsmouth and a modest house where Dickens was born 200 years ago on February 7, 1812. The small terraced house has been restored and furnished in the Regency style in which is parents lived. The dockyards in Queen Street where his father worked are included too.
Rochester in Kent also has strong Dickens connections. Visit Restoration House which featured as Satis House in 'Great Expectations', and Dickens' former home at Gads Hill Place just outside of Rochester, where Charles and his family lived from 1857 to 1870. He wrote a number of his novels here and he died here whilst working on his uncompleted book, 'The Mystery of Edwin Drood.' If travelling with children, Dickens World amusement park can be visited.
The Dickens House Museum in Broadstairs, Kent, was once the home of Miss Mary Pearson Strong who provided was the basis for Miss Betsey Trotwood in David Copperfield. It is visible across the bay from the original Bleak House (not open to visitors) where David Copperfield was written. The museum contains memorabilia, general Victoriana and some of Dickens's letters. British Tours will also be covering special Dickens related events in Rochester and Broadstairs such as Dickens Festival, Dickens Christmas Market.
British Tours is Britain's longest established private tour operator founded in 1958. The company provides private tours in London, Britain and in Paris and France. As well as covering the best known sights, the tour operator offers a number of special interest tours such as Stonehenge at Dawn, the Normandy D Day sights, Gardens and Literary Tours. See Charles Dickens tours for more information.
###