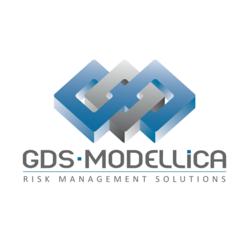 (PRWEB) January 11, 2012
Adoption of credit scoring and credit decision tools will enable Ghanaian lenders to make faster, better and more consistent credit decisions for new and existing customers.
"Risk management is a crucial element in the lending process, not only when a customer first applies for credit, but throughout the customer life cycle," said Mr. Roberto Giannantoni, Managing Director at Compuscan Direct. "Credit scoring reduces the element of subjectivity in lending decisions, thereby allowing much more effective business management. A credit score represents the statistical probability of an account falling into arrears; it enables the use of statistical techniques to accurately predict the future performance of groups of customers or prospects, by examining the past performance of individuals with similar characteristics, and, therefore, improves the bottom line performance of the lender."
GDS Modellica maintains a reputation for consistently delivering innovative solutions and services which provide optimal business value to a wide variety of clients through the direct application of reputable operational industry knowledge and extensive consultancy experience, in combination with a network of strategic business partnerships.
The seminar was conducted by Giannantoni, in partnership with Computer Information Systems Ghana (CIS Ghana) one of Ghana's leading technology solutions provider and local partner for CSD and GDS-Modellica.
About GDS Modellica & GDS Link LLC. GDS Link and GDS Modellica are global providers of customer-centric risk management and process automation solutions. The company specializes in advanced software designed to support the access and aggregation of disparate data sources and the rapid implementation of custom credit scorecard models and risk management policies. Its technology acts as the enabler for organizations to effectively manage the risk of their customer throughout its lifecycle. Familiar with the large investments made by institutions in their legacy applications, GDS Link's flagship solution, DataView360® was architected to derive continued value from these systems while delivering enhanced function and flexibility to the risk management community.
For more information, visit http://www.gdslink.com.
###