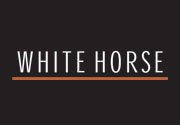 Portland, OR (PRWEB) January 03, 2012
A November 2011 report from Forrester Research, Inc., entitled "How To Grow Your Mobile Campaign Expertise" features White Horse among 18 digital agencies in the U.S. that companies should turn to for mobile marketing strategic services.
This report notes White Horse's capabilities in the following areas:

Comprehensive mobile strategy
Creative design and development
Mobile architecture and technology
Campaign delivery
Mobile planning/buying
Mobile analytics
The Forrester report also notes that White Horse provides single-channel strategies for display, search, apps, bar codes, SMS (Short Message Service, a text messaging service component), mobile websites and email campaigns.
White Horse's user-centered approach to mobile strategy emphasizes mobile's role in the broader digital experience."We see mobile as increasingly embedded in a multi-stop customer journey that spans a range of contexts," said Jen Modarelli, Principal and CEO of White Horse. "The right mobile strategy emphasizes channel integration based on the needs and habits of real users."
About White Horse
White Horse is a 31-year-old digital marketing agency relentlessly committed to delivering the optimal consumer experience across all digital channels. White Horse services include digital strategy, Web development, digital marketing, technical engineering, social media, mobile, and audio/video production. View the White Horse portfolio.
http://www.whitehorse.com | Twitter: @whitehorsepdx | White Horse on Facebook | Google+
WBENC #252895 EDWOSB
# # #