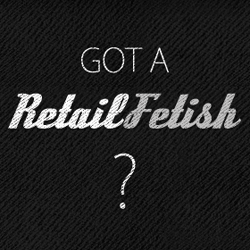 A simplified solution for browsing the best flash sales from sites like Gilt.com, RueLaLa.com, and many other flash sale sites.
(PRWEB) January 10, 2012
Reston, Virginia: Flash sales – those quick, limited-time deals as high as 80% or more off retail price from some of the hottest luxury designers – have become an exploding market trend, totaling over $1 billion in sales last year. But registering for so many websites and then keeping up with the deluge of daily emails can be a daunting task. In response to the confusion, RetailFetish, a new, free site has launched that makes taking advantage of these great deals so much easier – RetailFetish.com.
In a recent interview with National Public Radio, Spencer Ante, deputy bureau chief of the Wall Street Journal, identified the problem: "I think one of the challenges of these sites is that… it's all about getting the right product in front of the right customer… and so you have these situations where I'm getting, multiple times a day, offers for spa treatments, or facials, or things like that – which I'm not really that into. So maybe if they did a better job of targeting what I'm interested in, then maybe I would use them more."
Solving this problem is the founding principle behind RetailFetish.com – making it easy for the consumer to access these great deals.
Trevor Soares, founder of RetailFetish.com said, "We're addressing the most common complaint about flash sales. With so many sites now offering daily deals, it can be time consuming and overwhelming your inbox just keeping up with them all. RetailFetish makes it simple by consolidating all the deals into one site and a convenient daily email. Simply browse and click the deals you're interested in. You get the great deals, and get them in the most efficient way possible."
RetailFetish features over 20 retailers including all the top flash sale sites like Gilt.com, RueLaLa.com, Fab.com, Indeeli.com, HauteLook.com, JackThreads.com, BeyondtheRack.com, TheFoundary.com, MyHabit.com, plndr.com, FreshShades.com and many others. Users may select men's fashion or women's fashion and are only alerted when there's a deal that they might actually be interested in purchasing. And because RetailFetish understands the issue of privacy, email addresses will never be shared, sold or used for any other marketing purpose.
The timing for RetailFetish's launch couldn't be more ideal - American visits to flash sales sites increased 68% in September compared with the same period in 2010, according to Internet tracking firm Experian Hitwise, and grown 314% from two years ago, quickly racking up over one billion dollars in annual sales last year.
For more information, visit http://www.RetailFetish.com.
# # #