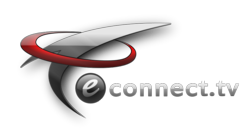 We are very excited to open operations in South America as the demand from our partners and customers has been very high.
Las Vegas, Nevada (PRWEB) January 02, 2012
Econnect is a U.S. based software company which develops tools to protect businesses from retail POS loss, ATM fraud, casino cheating and collusion with outside parties. The eConnect system integrates with most surveillance NVR systems, digital point of sale, casino management systems, banking ATM's & other transactional systems. Their software, POS Connect also provides automated business intelligence and exception based reporting to identify operational and training inefficiencies. The eConnect system is considered to be the most feature rich product among its competitors and is highly regarded as one of the most intuitive tools in its space.
EConnects move to Colombia is timely as the growth in the South American economy has spiked in recent years, opening up the need for more sophisticated solutions around the security of business assets and transactions. The eConnect system has become very popular in the US, Europe and Asia as the return on investment (ROI) is very impressive, usually within 3 to 6 months.
"We are very excited to open operations in South America as the demand from our partners and customers has been very high," commented Henry Valentino, CEO of eConnect. "As businesses deploy transactional centric systems, they look for companies like us to integrate our automated software tools to monitor their productivity, cash flow and ensure the integrity of their transactions. We simply help the operators optimize their profits and give them the peace of mind that their assets are protected."
EConnects new Director of Latin America, Manuel Salas Naranjo, has been working in the surveillance and security sector for over 10 years and has earned a reputation as one of the most trusted persons to work with regarding the installation of security equipment and software to prevent corporate loss, fraud and ensure safety in the facilities who deploy security products. Prior to eConnect, Mr. Salas managed the Andean Region sales territories in Latin America for Schneider Electric's Pelco Division; which is one of the largest and most respected security companies in the world. Manuel has over 35 years of experience in leveraging cutting edge technologies. He attended Universidad de Los Andes as engineering major.
"We have been looking for the right person to manage our new office in Latin America and Manuel is a perfect fit for us as his ability and reputation are unmatched," said Guido Arias, Chief Financial Officer at eConnect, Inc. "We will be opening another office in Asia during 2012, to continue to satisfy global demand."
Additional Information:
Learn more about eConnect in this video
http://www.econnect.tv/index.php/video
99 POS Loss Prevention Tips
http://eepurl.com/hY13o
About eConnect:
EConnect is the industry leader in Retail Loss Prevention, Fraud Detection and Live Streaming Business Intelligence. EConnect integrates with all major gaming, Point of Sale and NVR based surveillance systems, and ATM's providing information which is critical to business efficiency and profitability. EConnects product suite consists of POS Connect, Casino Connect, ATM Connect and eStream Analytics. EConnect is partnered with many of the top leaders in POS, Retail, Gaming and Surveillance. The eConnect system can be installed locally on clients property or can be hosted remotely in the cloud to minimize infrastructure requirements. See eConnect at the Ice Gaming show in London Jan. 24th-26th, 2012 http://www.totallygaming.com/ice-2012 booth L1-449
###