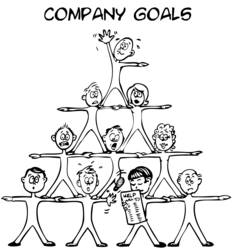 This innovative platform encourages open dialogue and the development of action plans for the future.
Chicago, IL (PRWEB) January 27, 2012
TNS Employee Insights, a global leader in employee retention, engagement, growth and brand experience, along with JWT INSIDE, has announced that registration is open for their 2012 Engagement Summit, "Ideas People Want to Work With." The event will take place in New York City, February 29 through March 1, 2012.
The Summit will focus on how leaders in high performing organizations measure and define engagement, develop and retain top talent, deliver brand experience, and manage to grow in the reality of today's economy. Bringing together thought leaders, thinkers and visionaries from world renowned global companies, the event is a great opportunity for Human Resource professionals to gain insights on current and future trends in the workplace.
Comprised of some of the world's top organizations (Fortune 500, Global 1000, etc.) including United Technologies, Hospital Corporation of America (HCA), and InterContinental Hotels Group (IHG), the Summit will feature a panel of speakers representing key senior leaders.
The 2012 Keynote speaker, Jeanne Meister, previously featured on 20/20, will be discussing her expertise in corporate branding and marketing, talent management and enterprise learning in terms of globalization in today's workforce. The Summit will also include several "Think Tank" sessions for attendees to address current challenges facing their organizations, such as utilizing TNS' action planning model. Together, the panel of speakers will present and facilitate focused group discussions on HR, marketing and internal communications topics.
"TNS is excited to bring together this experienced group of professionals to initiate our first event of the year," says Mike Schroeder, Chief Executive Officer at TNS Employee Insights. "This innovative platform encourages open dialogue and the development of action plans for the future."
All attendees involved in the Summit will have the opportunity to network with peers and gather information from the real-life experiences of other professionals. This is an event where great minds come together and remarkable ideas emerge.
TNS is co-sponsoring the Summit with JWT INSIDE, an organization that advances employee engagement and delivers integrated employment communication strategies. Overall, JWT's goal is to market innovative employee relation tools that engage the workforce throughout an employee's entire life-cycle.
Registration is open at http://www.EngagementSummit2012.com and a Brochure and Agenda are available.
Engagement 2012 Summit: Ideas People Want to Work With
Date: February 29 – March 1, 2012
Location: JWT New York Office, 2nd Floor
466 Lexington Avenue, New York City
For more information on how to become a part of the Summit and connect the strategic link between engagement and success, please contact TNS Employee Insights at http://www.EngagementSummit2012.com or by phone at (888) 726-8686.
About TNS Employee Insights – "Measuring and Inspiring Higher Performance"
TNS partners with organizations to measure the vital link between employees and customers. TNS offers creative solutions for increasing: retention of top talent, engagement, brand experience and growth.
###