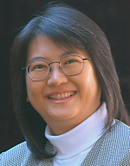 Pasadena, CA (PRWEB) January 03, 2012
The real problem today is people keep losing money over and over again in their whole life's savings and IRA, 401k, or retirement accounts so there is no financial freedom or security.
The # 1 fear is no longer public speaking but rather the fear of running out of money too soon at retirement. Even people who saved a sufficient sum may lose a significant portion of their nest egg due to unforeseen market risks, healthcare costs, hidden taxes or penalties, etc., hence depleting their lifestyle and losing their freedom and peace of mind.
The old financial paradigm is broken! Discover a New Financial Paradigm™ to transform to destiny!
Through the New Financial Paradise™ expert interviews and Financial Healing Series™ audio program, learn new innovative and revolutionary financial healing concepts, strategies and practical solutions that millions of people don't know. Why? Because the schools don't teach, the media rarely covers, and the banks, Wall Street, and majority of the industry professionals don't tell the public.
Dr. Tran addresses the 3 common myths and misconceptions of the conventional financial and wealth management industry that caused millions of people financial struggles and worry. She provides solutions for you to: (1) stop bleeding your money, (2) plan for a retirement income you never outlive, (3) truly diversified your IRA/401k and retirement money for wealth building, and (4) utilize innovative strategies to create tax-free wealth for you and future generations. Subsequent topics are being released one by one to deal with real life problems such as real estate mortgage and upcoming challenges.
About Dr. Huesan B. Tran
Dr. Huesan B. Tran (HuesanTran.com) holds a doctorate degree in complementary medicine and an MBA, and integrates energy healing philosophy into business, finance, and economics. Her work is being published alongside world renowned best-selling authors Robert Allen, Deepak Chopra, and other leading experts. She has invented and will be teaching a revolutionary NEW WEALTH MODEL™ that utilizes innovative risk-free and tax-free strategies to create wealth with higher purpose and mission. Her seminars and expert series provide both conceptual understanding and practical solutions for healing, rebuilding, and creating a New Financial Paradise™. Dr. Tran speaks to organizations and appears on media nationwide to comment on the financial and economic issues.
For booking contact Rebecca Fuentes at rebecca(at)allenmediastrategies(dot)com or 703-589-8960.
###