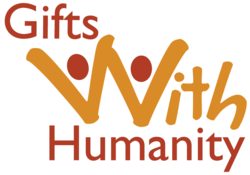 As the economy improves we want to provide opportunities for average Americans to start online business.
Kevin Ward - CEO GiftsWithHumanity.com
Edgewater, FL (PRWEB) January 04, 2012
Gifts With Humanity's drop shipping program--a tool that enables website owners, eBay, and Amazon sellers to sell products to consumers then purchase them and have them shipped directly--experienced significant growth in 2011.
GiftsWithHumanity.com follows a volume approach to the Fair Trade handicraft market. Cofounder Kevin Ward believes that it is in the interest of the artisans they represent to price the products in a way that the hundreds of drop shippers who resell the products online can sell competitively and generate significant volume of sales for the artisans.
Traditional resale models require that resellers have capital to purchase, warehouse and ship products, taking a risk with the purchase that may not sell well for them. The drop ship model provides an opportunity for those without the investment capital to start online businesses without putting capital at risk. The model also encourages specialization, freeing the seller from the tasks of warehousing and shipping, enabling them to concentrate on marketing the product.
As the economy shows signs of improvement, Ward believes that the time is right for entrepreneurial sellers to expand or start their online businesses. By supporting these entrepreneurs with significant price reductions, Ward hopes that GiftsWithHumanity.com and the artisans they represent will see a significant growth in sales volume.
"The artisans have already been paid in full for these products," Ward said, "and the increase in sales volume will enable us to place more orders, more often."
Gifts With Humanity charges $25 per year to maintain drop ship accounts. Gifts With Humanity is a brand name of Global Fair Trade Crafts Inc., a member of the World Fair Trade Organization (WFTO) and the Fair Trade Federation.
###