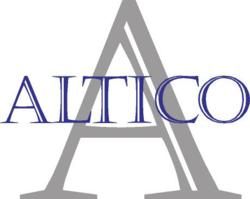 There's something for everyone in the 2012 calendar, from finance users to inventory managers, COOs and CIOs.
Marlborough, MA (PRWEB) January 04, 2012
Altico Advisors (http://www.AlticoAdvisors.com) – Microsoft Dynamics GP, CRM and integration specialists headquartered in Massachusetts – announced the release and publication of their 2012 Microsoft Dynamics Training & Event Calendar. Classes and events are open to all current and prospective Dynamics users. The complete calendar, which is updated periodically, can be accessed from the home page of the Altico Web site by clicking the Training tab on the top menu bar.
Training classes include Introductory and Advanced Management Reporter, 2 Dynamics CRM classes, Inventory Best Practices Levels 1 and 2, Manufacturing Concepts in Dynamics GP, SmartList and SmartList Builder Boot Camp, and the year-end event, Closing Your Books on Dynamics GP. The proceeds from the year-end class are donated each year to a charity that Altico Advisors supports. Special events planned for 2012 include Microsoft's premier customer event, Convergence, which will be held in Houston (March 18-21).
New classes this year include Getting More out of Dynamics CRM, Dynamics GP Administration 101, and The Power of SharePoint.
"Given the broad spectrum of industries represented by our clients, we have expanded our curriculum this year," explains Marketing Director Marcia Nita Doron. "So once again, we have something for everyone, from the finance users to inventory managers, manufacturing COOs, and IT administrators. We're offering a great mix in 2012 and look forward to hosting one and all."
Also available throughout 2012 are 2-hour Remote Module Training sessions.
About Altico Advisors
Headquartered in Massachusetts, Altico Advisors implements and supports business, financial, and customer management software solutions for mid-market enterprises, primarily throughout New England. Altico is a Microsoft Gold Certified Partner specializing in Microsoft Dynamics GP (Great Plains), CRM, Business Intelligence (BI), and SharePoint systems for manufacturing, distribution, software development and service companies. In addition, Altico provides a wide variety of consulting and advisory services, such as outsourced financial services, business and IT strategy alignment, software selection, and business analytics. http://www.AlticoAdvisors.com
###