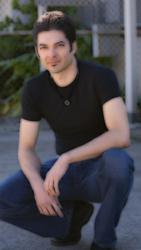 Guide to Understanding What Women Say Released in Dating Expert's New Report
San Mateo, CA (PRWEB) January 04, 2012
Understanding body language is the key to understanding what women say and what women want, Carlos Xuma says in a recent report.
In a new report, Xuma teaches men how to have the ability to tell — from across the room — whether a woman is interested in them or not.
"It's not magic," he says in his new report. "If a man knows how to read a female's body language, he will be able to tell if the woman he is talking to digs him or if she'd rather be somewhere else."
Knowing even three secrets about reading female body language will make any man's dating life easier and more successful, Xuma says.
Here's the first tip Xuma shares in his guide: Men need to know the important signals that women send men through body language.
"Dilated pupils (when her pupils are enlarged) indicate that a woman's attraction to a man is growing," he says. "That is obviously a good signal, but by itself may not be a for sure sign. For instance, if the bar is dark, her eyes may have dilated to adjust to the light."
However, Xuma says, if a man can actually see her eyes dilate as she talks to a man and she is making heavy eye contact, then that is probably a good strong signal.
Guide to understanding women involves looking for these types of signs, Xuma says.
Men also need to know the deltas, Xuma says.
"In mathematics, the Delta is the Greek symbol that signals change. For example, when the temperature drops from 70 degrees to 60 degrees, the change is expressed as a delta of 10," Xuma says. "Put that in the context of reading female body language. When a man is observing a woman's body signals, it is more important to note any change in the signal then a signal itself."
What that means, explains Xuma in his guide to understanding what women say, is that it is more important for a man to note a change in a woman. For instance, if she goes from being really talkative and open to being very quiet and withdrawn, there is a good chance the man said or did something wrong.
Xuma has spent years teaching hundreds of men flirting tips for guys and has been a dating expert and attraction adviser for more than 10 years. He has appeared on ABC and CBS television, as well as Playboy radio. He's the author of The Bad Boy Formula, Secrets of the Alpha Male, the Girlfriend Training Program, and numerous other books and articles. He has also been recognized for his work sharing dating advice for men and helping them in understanding what women say.
For more information, visit Carlos Xuma's website at http://www.carlosxuma.com
###