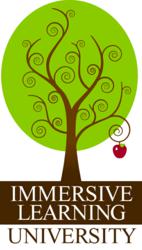 "I am pleased to participate in this venue and exchange challenges and solutions with folks who recognize the value and benefits of simulation based training."
Ronald W Tarr, Senior Research Faculty Member, University of Central Florida
Wichita, KS (PRWEB) January 02, 2012
NexLearn's Immersive Learning University's Conference and Symposium, January 18 - 20, 2012, will include presentations, immersive learning discussions and meals hosted by two leading training and education universities: The Institute for Simulation & Training at the University of Central Florida and the Graduate School of Education at University of Pennsylvania (Penn GSE).
Ronald W. Tarr, senior research faculty member at the University of Central Florida and Program Director of Advanced Performance Technologies at the Institute for Simulation &Training, will host a lunch and present: "A Model for Designing Effective Training Simulations: Memoirs of an Old Soldier and Older Instructional Designer." He will describe his instructional simulation design system, the APT© Model.
"I am pleased to participate in this venue and exchange challenges and solutions with folks who recognize the value and benefits of simulation based training. It has the potential to bring training and education back to a more natural way of learning, but only if we do it right." says Tarr.
Penn GSE, one of the nation's premier research education schools, will host two meals. Mike Herzog, CIO, will present, "Technology isn't the Problem and It Isn't the Solution." Eric Bernstein will present, "Lessons from the Field: Merging Best-Practices with Theory in Educational Leadership Simulation Design."
"Immersive learning will be an essential element of strategic instructional design well into the future. Opportunities like the Immersive Learning University are crucial to the collaboration and sharing of best practices necessary to fully leverage this emerging practice," said Bernstein.
About the Immersive Learning University
Immersive Learning Conference and Symposium
http://www.immersivelearninguniversity.com/
January 18 - 20, 2012
Hotel Monteleone
New Orleans, LA
NexLearn's Immersive Learning University Conference will offer professional development opportunities for everyone involved in immersive learning theory and production. The ILU Conference includes workshops exploring innovative applications for immersive learning and simulations from some of the most experienced practitioners in the field, including features and functions discussions for those interested in NexLearn's simulation authoring and implementation technologies. The Conference will also feature case studies, best practices, peer discussions, technology Q & A sessions, future solutions discussions with NexLearn product managers, and networking opportunities. This year's keynote speaker will be Dr. Will Thalheimer, Work-Learning Research, Inc. president and learning expert, researcher, instructional designer, business strategist, speaker and writer. He will present, "Simulations that Work: What the Research Says."
**Conference attendees will receive a FREE copy of SimWriter Simplicity**
About NexLearn
NexLearn is a custom education courseware developer with extensive expertise in creating immersive learning simulations. The company's experienced, award-winning team has introduced some of the most innovative courses, tools and technology to the e-Learning industry, including the award-winning SimWriter immersive learning simulation authoring tool.
For more information about NexLearn and SimWriter, visit:
http://www.nexlearn.com
http://simwriter.com
###