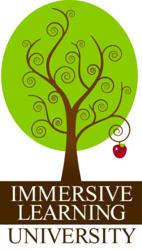 "The explosive growth of social media and it's penetration can be made more effective with interesting and immersive simulations."
Dr. Ronald Kantor, ZerodIn Technologies.
Wichita, KS (PRWEB) January 05, 2012
Many trainers and educators are vexed with mobile and social media. The impact of these emerging technologies is undeniable, but are they simply distractions, or is there a way to put them to work? Get the inside scoop on how to integrate mobile and social media into immersive learning courses at NexLearn's Immersive Learning University's Conference and Symposium, January 18 - 20, 2012. Two presentations at the Conference will discuss strategies and tactics to utilize mobile and social media within immersive learning courses in practical, productive and meaningful ways.
NexLearn founders Brandon Andrews and Dean Fouquet will present, "Developing Micro-Learning Simulations for Mobile Devices." Mobile devices are increasingly becoming viable as e-learning delivery options. The key is how to use them in significant, valuable ways. One strategy is by creating micro-learning objects (MLOs), small chunks of learning content that learners can access on-the-go. Andrews and Fouquet will explain the advantages of using MLOs and discuss techniques for creating simulations that can easily be leveraged into MLOs. They will also examine how this strategy contributes to the concept of Spaced Learning, which allows learners to increase content retention through short, alternating practice sessions.
Additionally, Dr. Ronald Kantor, evaluation strategist and senior learning architect at ZeroedIn Technologies, will present, "Social and Immersive Learning," which will focus on how to harness the power of social media and integrate it into immersive learning simulations. "The explosive growth of social media and its initial penetration into all aspects of our world has become indisputable.Social media provides the basis for connecting people with people in our physical communities as well as virtually all over the world. Technology mediated communication through blogs, Twitter, Facebook, LinkedIn has become an essential component of business, politics, education and just plain fun. The reach and capability of social media applications to support both personal and community based communication is unprecedented in human history." writes Kantor. Dr. Kantor will explore the phenomenon of social media and how educators can put it to work to make more effective, interesting and immersive simulations.
About the Immersive Learning University
Immersive Learning Conference and Symposium
http://www.immersivelearninguniversity.com/
January 18 - 20, 2012
Hotel Monteleone
New Orleans, LA
NexLearn's Immersive Learning University Conference will offer professional development opportunities for everyone involved in immersive learning theory and production. The ILU Conference includes workshops exploring innovative applications for immersive learning and simulations from some of the most experienced practitioners in the field, including features and functions discussions for those interested in NexLearn's simulation authoring and implementation technologies. The Conference will also feature case studies, best practices, peer discussions, technology Q & A sessions, future solutions discussions with NexLearn product managers, and networking opportunities. This year's keynote speaker will be Dr. Will Thalheimer, Work-Learning Research, Inc. president and learning expert, researcher, instructional designer, business strategist, speaker and writer. He will present, "Simulations that Work: What the Research Says."
**Conference attendees will receive a FREE copy of SimWriter Simplicity**
About NexLearn
NexLearn is a custom education courseware developer with extensive expertise in creating immersive learning simulations. The company's experienced, award-winning team has introduced some of the most innovative courses, tools and technology to the e-Learning industry, including the award-winning SimWriter immersive learning simulation authoring tool.
For more information about NexLearn and SimWriter, visit:
http://www.nexlearn.com
http://simwriter.com
###