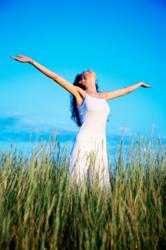 It is important for Yoga instructors and teachers to obtain coverage for their services in case one of their clients/students experiences a debilitating injury.
Novato, California (PRWEB) January 05, 2012
Our Yoga Insurance Program covers Yoga Practices, Yoga Teachers and Therapists, and Practicing Yoga Students, with additional insured options. Claims made professional general liability, and products liability, with an option to add property. Coverage can be world-wide for yoga retreats and speaking engagements. The yoga insurance covers medical expenses, first aid, sexual misconduct, as well as defendants/deposition fees, license and disciplinary proceedings.
Yoga Insurance optional limits are $1,000,000/$2,000,000 aggregate (Silver level) & $1,000,000/$3,000,000 aggregate (Gold level) and no deductibles for professional and general liability.
The Yoga Insurance Program is available in all states and offered to both retail & wholesale insurance brokers.
###