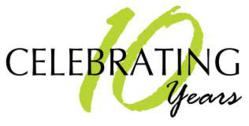 "SCP has our flow rates in the 99 percentiles. We ship over 20 million units a year - a very impressive statistic to have while reducing inventory on hand by 60%. -- Operations VP for a leading educational solutions provider
(PRWEB) January 03, 2012
Effective Inventory Control Marks the Turning Point to Success for Many Companies.
JMS has helped companies save money, stay in business, and thrive by increasing their customer service levels and reducing inventory holdings. Clients in 15 countries and across 20 industry sectors have saved millions.
"We use SCP to manage procurement and distribution of catering stock for 55 destinations and over 200 suppliers," stated Herman Muller, Supply Chain Manager for a global freight forwarding company. "SCP enabled us to drive down the stock holding from $12.9 million to $8 million within 15 months while minimizing stock outs."
ABOUT JADA MANAGEMENT SYSTEMS
Jada Management Systems LLC (JMS) is the maker of SCP 4.0, an affordable, quick to install, and easy to use planning, forecasting, and Vendor Managed Inventory (VMI) software with a proven fast return on investment. Jada Management helps companies reduce inventory levels resulting in lower inventory costs and significant increases in customer service. The built-in data mapping function allows SCP to be implemented in 2 weeks giving SCP customers a full featured, automated forecasting, demand planning, and VMI toolkit that provides detailed visibility into their supply chain. Based in Portland, OR, Jada Management can be found at http://www.jadaman.com, and offers a free custom demo and data analysis available at http://www.jadaman.com/JMS_DemoOffer.htm.
###