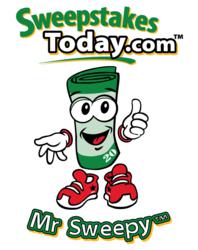 (PRWEB) January 03, 2012
Michael Wikander of Chandler, AZ, who started playing sweeps at SweepstakesToday.com (http://www.Sweepsstakestoday.com) in 2006 recently added to his wins as a 10K Club member at the site. He estimates his total wins at around $35,000.
His biggest single win was $13,000 in cash which he took in lieu of a jet ski. "I put some in savings, spent some on Christmas presents for my children," he explained.
Since then he said, "I have won some smaller items… a blanket, free movie rental and a bunch of candy bars, but also a Limited edition Drakes 3 revenge video game which came in a tin and had a bunch of cool items with it."
Wikander was asked if he ever felt he was addicted to entering sweeps. "I kind of do feel that way, I feel I must enter each day or risk not winning," he responded.
On the other hand, "It was very rewarding to see my hard work being recognized by gaining entrance to a club only few have entered," he added. "Everyone thinks I am lucky, but I say just what Mr Sweepy says, enter, enter and enter some more, it is all about numbers and sooner or later you will be picked."
Mr. Sweepy is actually Craig McDaniel, owner and founder of Sweepstakes Today, it was explained.
Sweepstakes Today LLC went live online in March of 2004. The popular (online sweepstakes) site is based in Tulsa, Oklahoma and the custom Microsoft ASP/ASPX programming development is done in Salt Lake City, Utah. The website has now published over 33,000 sweepstakes, contest and giveaways.
A 12 year resident of Chandler, Wikander works as an inventory control specialist for Prochem.
###