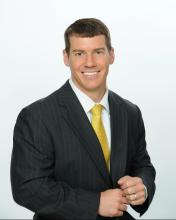 Bessemer, AL (PRWEB) January 02, 2012
S. Scott Allums, P.C., a Bessemer-based law firm serving clients in Birmingham and throughout Alabama is celebrating its 10th anniversary of offering legal services in the areas of bankruptcy law, family law, and personal injury.
The firm was founded in 2001 by Mr. Allums, and primarily focuses on Chapter 7 and Chapter 13 bankruptcy issues. They take a personal, comprehensive approach to their cases, successfully representing many clients seeking debt relief assistance over the last decade.
About S. Scott Allums, P.C.
After graduating from the Birmingham School of Law, S. Scott Allums created his own law firm in 2001 as a way to bring knowledgeable and reliable debt relief assistance to the people of Alabama. The firm understands the United States Bankruptcy Code, helping hundreds of clients find an effective solution to their financial problems.
While S. Scott Allums, P.C. focuses mainly on bankruptcy law, they also handle cases in the following areas:

Family Law
Personal Injury
Criminal Law
Probate
Appeals
For more information on S. Scott Allums, P.C. or to set up a free initial consultation, please visit http://www.allumslaw.com or call toll-free 877-770-6288.
###