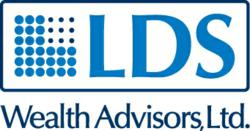 This is a unique opportunity, because we are the first financial company to ever present at this association. Only scientific lectures were allowed at these meetings
(PRWEB) January 04, 2012
LDS Wealth Advisors, an independent financial services firm, will be presenting to the members of the Chicago Association of Russian Speaking Physicians (CARP) on January 24, 2012. Their educational workshop 'Business of Medicine' will present the six most common financial mistakes that can destroy or weaken a medical practice.
"This is a unique opportunity, because we are the first financial company to ever present at this association. Only scientific lectures were allowed at these meetings." said Barry Link, CEO and President of LDS Wealth Advisors.
CARP is a non-for-profit voluntary professional organization with approximately 120 active members who are practicing medical doctors in the State of Illinois. Their goal is to provide continuing medical education through the use of forums to discuss medical, social and business issues that are common to its members.
The 6 topics LDS Wealth Advisors will present to the association are:
1) "I know how to run my practice."
2) "I'm too busy running the practice."
3) "That'll never happen to me."
4) "There's plenty of time for that."
5) "My practice is my retirement."
6) "You can't beat Uncle Sam."
This unique presentation will be presented in an entertaining and educational way that will allow all members of CARP to interact and leave with a better understanding of their specific situation.
"Today, more than ever before, physicians need to protect their assets and safeguard their future in response to these and other threats to their financial health," said Link.
There is no obligation in attending the presentation and nothing to buy. Insurance and financial products will not be discussed during presentation time. It only seeks to address the financial mistakes medical practices can make. For more information, please visit http://www.ldswealthadvisors.com/
About LDS Wealth Advisors:
LDS Wealth Advisors' mission is to positively impact the lives of its clients by providing personalized, objective financial advice and loyal service. The company is located in Wheaton, Illinois. With more than 60 years of experience between advisory partners, LDS Wealth Advisors thrives at performing extensive, ongoing research on insurance products, money managers, and alternative investment options.
Contact:
Barry Link
630-871-0070
Ids(at)linkds(dot)com
###