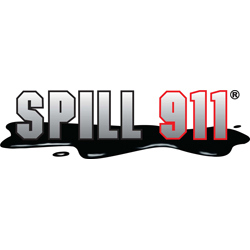 Westfield, IN (PRWEB) January 03, 2012
Chemical or oil spills can occur in various work settings. As a result, such locations must have spill containment plans in place, with cleanup and pollution prevention both addressed. No matter the location, however, response to prevent further environmental contamination must be quick and accurate and be done with appropriate supplies, such as absorbents and drain covers. Covering all drains in an area is one crucial step of spill cleanup; otherwise, the substance spilled in the area will soon reach and enter the water supply. Spill 911, a retailer of such cleanup kits and absorbents, offers various drain covers and recently introduced a new product, the Ultra-DrainSeal® Clear Model. Translucent and designed with standard drain seal properties, the Ultra-DrainSeal® Clear Model provides responders with a full, unobstructed view during spill cleanup.
Durable, weather-resistant, and tear-resistant, each Ultra-DrainSeal® Clear Model is made out of polyurethane reinforced with mesh. The unique urethane construction creates a temporary seal on any smooth surface and allows responders to see if any spill is entering the drain. Rather than guessing if a seal fully closes off a drain, a responder can view leaks, no matter how miniscule; grating imperfections; and other irregularities that interfere with containing the spilled substance. All Ultra-DrainSeal® Clear Models help comply with Spill Prevention, Control, and Countermeasure (SPCC) and National Pollutant Discharge Elimination System (NPDES) regulations.
All Ultra-DrainSeal® Clear Models fit directly over a drain, and circular and square shapes are available. For square models, sizing ranges from 18 inches by 18 inches to 36 inches by 58 inches. Circular models range from 12 inches to 42 inches in diameter.
Stop spills before they enter waterways and cause pollution. Pollution degrades surface waters, making them unsafe for drinking, fishing, swimming, and other activities. Drain covers and seals keep water pollution from contaminating oceans, lakes, streams, and rivers and prevent chemicals, oils, and other harmful substances from entering the ecosystem.
Since 1995, Spill 911 has offered a comprehensive line of industrial absorbents and spill response kits, as well as products for spill containment, material handling, stormwater management, facility protection, and safety. The company's line is diverse, encompassing the top manufacturers and the highest quality equipment, and with low prices, products are backed by a 100-percent satisfaction guarantee. Press release services and search engine optimization provided by Keyword Performance.
###