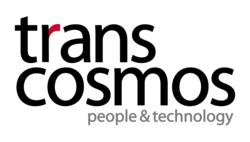 The Marketing Chain
Management Company
(PRWEB) January 05, 2012
transcosmos inc. (Headquarters: Shibuya Ward, Tokyo; President and COO: Masataka Okuda; Securities code: 9715; hereafter, transcosmos), in cooperation with "Jaran Research Center," a research center within a travel company under the umbrella of Recruit Co., Ltd. (Headquarters: Chiyoda Ward; President and CEO: Hitoshi Kashiwaki; hereinafter, Recruit) and Tonchi Dot K.K. (Headquarters: Shinjuku Ward, Tokyo; CEO: Takahiro Iguch) is planning and operating "AR (Augmented Reality) (*1) Tourism Promotion," where SmartPhones communicates travel information with historical tour contents for Hyogo Prefecture.
Starting on January 14, 2012, as part of "I Want to See Hyogo" Campaign Winter 2011, "Kiyomori/Genpei Stamp Rally" will be held where a SmartPhone application "Sekai Camera" is utilized to collect stamps (air tags) when participating customers visit historical sites related to Kiyomori Tairano and Genpei in Hyogo Prefecture, as portrayed in the 2012 Taiga Drama (historical TV show produced by NHK, Japan Broadcasting Corporation). In addition to the Stamp Rally, tourism information will be provided, taking advantage of the features of the "Sekai Camera (*2)."
■Outline of the "I Want to See Hyogo" Campaign – Kiyomori/Genpei Stamp Rally
[Time Period]
Saturday, January 14, 2012 – Sunday, March 11, 2012
[Courses]
A total of 11 Courses covering historical points within Hyogo Prefecture/65 stamps
[Prizes]
1) 30 Points: Gaufres from Kobe Fugetsudo (30 winners) or charcoal-roasted loin ham from Banshu Ham (10 winners)
2) 100 Points: Tickets for two for one of the following hot springs (1 winner): Takarazuka/Takadao Onsen Kouyoukan Bettei Azalee; Kinosaki Onsen Oyado Seri; Sumoto Onsen Yume kai yu Awajishima
[Procedures, etc.]
1) You may enter the stamp rally with a SmartPhone.
For details, please go to our homepage (http://kiyomori-genpei.jp/).
2) There are air tags installed in other locations than the stamp rally points: locations pertaining to Kiyomori/Genpai (154 locations) and other tourists' points of interests (426 locations), which can be accessed with the SmartPhone application "Sekai Camera," providing travel information for Hyogo Prefecture.
*1: AR (Augmented Reality): An abbreviation of Augmented Reality. A technology to install digital information to the real environment.
*2: Sekai Camera ("World Camera"): A free application which enables the user to access the information regarding the location by holding the SmartPhone up as if taking a photograph. An icon called an "air tag" will appear, such as text and images, on the surrounding scenery.

transcosmos is a registered trade name or trademark of transcosmos inc. in Japan and other countries.
Other company names and product or service names mentioned are registered trade names or trademarks of various other companies.
(About transcosmos inc.)
transcosmos launched operations in 1966 as a pioneer in the information processing outsourcing business. Since then it has combined superior "human resources" with the most up-to-date "technological" capabilities to enhance the competitive strength of its corporate clients by providing them with high value added and superior services. It provides overall IT outsourcing services such as call center services, business process outsourcing services, business process solution services, and digital marketing services either as standalone solutions or as combined services to its corporate clients to optimize their marketing efficiencies, to expand sales and gain new customers. Further, these services have been expanded beyond Japan, globally, centered in Asia. transcosmos aims to be the "Global IT Partner" of its corporate clients to provide them with high quality outsourcing services on a global scale. (URL: http://www.trans-cosmos.co.jp)
Contact for news media inquiries:
transcosmos inc. Public Relations Dept.
Tel: +81-3-4363, Fax: 03-4363-1123
References:List of Kiyomori/Genpei Cell Phone Stamp Rally Courses
(1) Kobe #1 Ichintani Gassen (Ichinotani War) Course: Maximum 50 points/5 locations
Atsumorizuka (10 points) ⇨ Ichinotani Gassen Memorial (10 points) ⇨ Suma Temple (10 points) ⇨ Historical site for Shigemori Tairano's capture ⇨ Arima hot spring (10 points)
(2) Kobe #2 Fukuharakyo Course: Maximum 50 points/5 locations
Arata Hachiman Shrine (10 points) ⇨ Gion Shrine (10 points) ⇨ Yukimino Gosho remains (10 points) ⇨ Kumano Shrine (10 points) ⇨ Arima hot spring (10 points)
(3) Kobe #3 Ohwada no Tomari Course: Maximum 50 points/5 locations
Drama House (10 points) ⇨ History House (10 points) ⇨ Kiyomori zuka (10 points) ⇨ Nofuku Temple (10 points) ⇨ Arima hot spring (10 points)
(4) Hanshin Course: Maximum 60 points/6 locations
Tada Shrine (10 points) ⇨ Mangan Temple (10 points) ⇨ Kiyoshikoujin Seichou Temple (10 points) ⇨ Takarazuka hot spring (10 points) or Takedao hot spring (10 points) ⇨ Hirota Shrine (10 points) ⇨ Ohmononushi Shrine (10 points)
(5) North & East Harima Course: Maximum 45 points/6 locations
Maiko Park (10 points) ⇨ Tadanorizuka (10 points) ⇨ Ryoumagawa remains (10 points) ⇨ Kakimoto Shrine (10 points) ⇨ Akashi Park (10 points) ⇨ Gohyakurakan (5 points)
(6) Central Harima Course: Maximum 40 points/6 locations
Shoshazan Engyou Temple (10 points) ⇨ Himeji Castle (5 points) ⇨ Koukoen (5 points) ⇨ Shiota Onsenkyou (10 points) ⇨ Kunio Yanagida's home (5 points) ⇨ Japan Toy Museum (5 points)
(7) West Harima Course: Maximum 45 points/6 locations
Ikaruga Temple (5 points) ⇨ Usuki Hachiman Shrine (5 points) ⇨ Kamo Shrine (15 points) ⇨ Akou hot Spring (10 points) ⇨ Akou Castle remains (5 points) ⇨ Ohishi Shrine (5 points)
(8) Tanba & Sasayama: Maximum 50 points/6 locations
Kouzen Temple (5 points) ⇨ Hyouzu Shrine (5 points) ⇨ Kaibarahanjinya remains (5 points) ⇨ Seiganji Temple (15 points) ⇨ Sasayama Castle remains (5 points) ⇨ Kasuga Shrine (15 points)
(9) Tajima #1 Kinosaki Course: Maximum 60 points/6 locations
Kounotori no Sato Park (5 points) ⇨ Genbu Cave (5 points) ⇨ Mount Benten Park (15 points) ⇨ Kinosaki hot spring (10 points) ⇨ Izushi Shrine (5 points) ⇨ Izushi Castle Site (5 points)
(10) Tajima #2 Yumura Course: Maximum 50 points/6 locations
Hasakari Rock (Sanin Kaigan Geopark) (5 points) ⇨ Daijou Temple (5 points) ⇨ Amarube Station (Hirauchi Shrine) (20 points) ⇨ Yumura hot spring (10 points) ⇨ Shoufuku Temple (5 points) ⇨ Hachiman Shrine (5 points)
(11) Awaji Course: Maximum 50 points/6 locations
Eshima (10 points) ⇨ Shizukanosato Park (10 points) ⇨ Sumoto hot spring (10 points) ⇨ Fukura Harbor (Kemurijima) (10 points) ⇨ Onokorojima Shrine (5 points) ⇨ Izanagi Shrine (5 points)
*The underlined are locations related to "Kiyomori/Genpei."
###