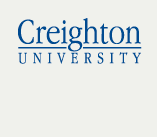 Omaha, NEB (PRWEB) January 11, 2012
As China's economic power grows, businesses must be prepared to develop a global perspective for their plans and operations. As part of Creighton University's Master of Science in Information Technology Management (MSITM), available in an on campus or online format, students may elect to travel to China for two weeks to learn more about the country's people, culture, economy, businesses, and ethics, with the goal of expanding their ability to think globally. The next trip is scheduled for the summer of 2012.
During the trip, which is limited to 15 participants, students will visit companies to learn how business is conducted in China, what economic factors affect domestic and foreign operations, cultural factors that can have an impact on business and relations, and ethical issues faced in China and by companies doing business there. To gain a multinational perspective, the itinerary includes visits to Chinese-owned and -run companies and organizations as well as American and European-owned companies doing business there. Organizations visited in the past include Google, Capital Steel, Hyundai Motor Company, and HiPiHi, as well as the American Chamber of Commerce in Shanghai.
Students will also attend lectures and discussions, and will be assigned coursework to be completed during the trip. They will additionally have free time to explore China and network on their own.
"Students who make the trip have an extra layer of management experience and knowledge at their disposal," said Ravi Nath, Ph.D., chair of Creighton's Department of Business Intelligence and Analytics and the Jack & Joan McGraw Endowed Chair in Information Technology Management. "They can apply what they learn to manage teams more effectively internally and make the organization more competitive externally."
Creighton's MS in Information Technology Management bridges the gap between IT and business leadership by emphasizing team management, budget planning and ethics in the context of such areas as emerging technologies, computer science, and digital security. Students learn to apply technological solutions to problems to increase efficiency and effectiveness, build effective teams, and develop their own training, collaboration, and communication skills.
The MSITM program is offered through Creighton's School of Business, which is accredited by the Association to Advance Collegiate Schools of Business—AACSB International, the highest standard of achievement for business schools. Creighton is one of only 633 accredited schools in the United States and has been recognized by AACSB for its initiatives in e-commerce and leadership. Creighton is also ranked the number one university in the Midwest by US News & World Report in the 2012 edition of "America's Best Colleges." It is the ninth consecutive year that Creighton has been named first and the 25th straight year the University has been ranked at or near the top of the list.
To learn more about the Master's in Information Technology Management at Creighton, available in a convenient and flexible online format, go to http://www.creighton-online.com.
About Creighton University
Creighton University, a Catholic, Jesuit institution located in Omaha, Neb., enrolls more than 4,100 undergraduate and 3,200 professional school and graduate students. Nationally recognized for providing a balanced educational experience, the University offers a rigorous academic agenda with a broad range of disciplines, providing undergraduate, graduate and professional degree programs that emphasize educating the whole person: academically, socially and spiritually. Creighton has been a top-ranked Midwestern university in the college edition of U.S. News & World Report magazine for more than 20 years. For more information, visit our website at http://www.creighton.edu.
###