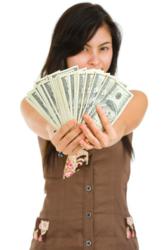 The financial meltdown that began in 2008 has left many good people facing tough financial choices.
Fort Lauderdale, FL (PRWEB) January 03, 2012
The leading bad credit offer comparison resource ReallyBadCreditOffers.com, has announced a design adjustment to its website in order to make finding the best offers easier and faster. The process for finding the ideal easy to get loans for the visitor has been streamlined. According to the staff, the intent is to help visitors find the right loan offer, and go from a quick online application to money in their pocket in less time.
The simplified site design offers visitors easy access to offer comparisons of the industry leading debt consolidation loans, credit card offers, personal loan providers, credit repair services, car and home loan offers willing to help people with bad credit.
It has helped tens of thousands of visitors since the site went online in 2007, it has worked to finding help as easy as possible for people looking for a second chance financially after overcoming money problems.
"We connect people with the financial help they need, whether they need fast money, financial advice, or legal help, there are quality resources available to them," stated Ariel Pryor, a financial expert at the website. He added, "The financial meltdown that began in 2008 has left many good people facing tough financial choices."
Traditional lenders focus qualification standards on the credit worthiness of potential borrowers. Approval decisions are traditionally based on the FICO scores of the potential borrower. Bad scores leave many without a means of rebuilding their financial reputation in the eyes of traditional lenders.
The site provides offer information for comparison allowing borrowers to make informed decisions as to which services would be of most benefit to them. In addition to the bad credit loans compared onsite, various information is available to help people facing everything from bankruptcy to restructuring loans.
About ReallyBadCreditOffers.com
The leading offer comparison resource for people with bad credit. Seeking to connect people with easy to get financing opportunities, the site has helped over 100,000 since 2007 and provides help to make rebuilding after money problems easier. Comparison of interest rates, loan offers, credit cards, debt relief solutions and more compiled to help people recover.
Contact:
Ariel Pryor, Financial Expert
http://www.reallybadcreditoffers.com
(520) 344-2001
###