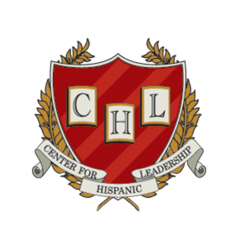 2012 is the defining year for companies that seek to build an authentic relationship with Hispanic consumers
Irvine, CA (PRWEB) January 03, 2012
The Center for Hispanic Leadership(CHL) has announced its 2012 initiatives to help America's corporations develop authentic Hispanic leadership talent and cultivate new business growth opportunities. Hispanics are not only the fastest growing workforce community, but they will also represent $1.2 trillion in consumer purchasing power in 2012. CHL believes this represents a new responsibility for America's corporations to incorporate more authentic ways to develop their Hispanic professionals into leaders that can serve to capture new revenue streams from the rapidly growing Hispanic marketplace. According to CHL Founder/CEO Glenn Llopis, "2012 is the defining year for companies that seek to build an authentic relationship with Hispanic consumers. When you combine the Hispanic purchasing power trends with the events associated with the upcoming 2012 presidential election – the brands that empower the voices and identities of Hispanics in America with a trustworthy and authentic approach will dominate their market space for years to come. Hispanic consumers are powerful, yet complex and require a special unique approach to earn their trust. After years of research, CHL has discovered the path to sustainability and we are ready to share it with our client partners."
CHL's 2012 initiatives are featured on their new website that is rich in content and strategic insights. The featured initiatives include:

Additionally, CHL's 2012 initiatives will include an upgraded and redesigned version of its flagship training program: Discover Your Hispanic Leadership Impact and Influence and a new program to its curriculum that focuses on how Hispanics in the workplace can communicate more authentically to be more influential – lead by Dr. Nick Morgan - one of America's top communication theorists and coaches.
CHL has been providing talent development and thought leadership to Fortune 500 companies since 2007 and was named in 2011 by Aol Latino as a "icono" (icon). CHL has been featured on Forbes.com, Huffington Post, FOX News, Univision's Al Punto with Jorge Ramos, AOL Latino, CNN en Español and many others.
"The Hispanic market represents one of the most attractive business growth opportunities for corporations that are serious about earning a relationship with the most viral and loyal consumer groups in America," concludes Llopis.
Center for Hispanic Leadership:
CHL is the only Hispanic talent and business development institute of its kind. CHL is designed to create awareness of Hispanic leadership in today's fiercely competitive global marketplace.
###