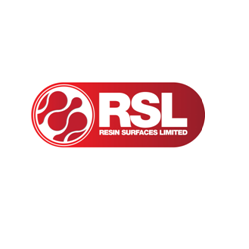 Everyone was pleased with the hard wearing and seamless finish that Resuscreed Quartz and Ecuclad gave to the high security cells.
Hazel Grove, UK (PRWEB UK) 11 January 2012
RSL (Resin Surfaces Limited) recently completed a prestigious project in conjunction with Main Contractors Carillion for The Greater Manchester Police. Carillion were tasked with building a modern state of the art police station in Newton Heath which included the construction of a highly efficient custody block.
The floors and walls of the specialist cells needed to adhere to a strict brief which focused on durability whilst providing a seamless finish.
RSL worked with Aedas Architects to specify RSL's wall coating Ecuclad for the walls and ceilings and Resuscreed Quartz for the floor areas.
The unit was a purpose built new build; therefore, a new concrete sub base was laid for the flooring to be applied to. Concrete is an ideal substrate for a resin floor system to be applied to as it provides a solid sub floor for the following resin finishes to fully adhere to.
Resucreed Quartz is a trowel applied, decorative epoxy resin floor screed, and was the ideal choice for the floors. It provides a durable and impact resistant surface which incorporates coloured aggregates and provides a decorative modern finish to the hard wearing and hygienic surface.
For security and safety reasons prison cells are required to be seamless from the floor to the ceiling. Resuscreed Quartz was used to create coved skirting's when applying the floor, creating a room which would allow for ease of cleaning as dirt and surface contamination could be easily cleaned from the perimeters.
The walls and ceilings were coated in RSL's Ecuclad; a joint free fibre glass reinforced walling system which was moulded round the corners providing an easy to clean and hard wearing surface. Ecuclad has a strong finish due to a layer of fibreglass which is embedded within it; the fibreglass provides reinforcement and protection to the underlying wall.
Both of the RSL products used are able to withstand an intensive cleaning regime which is a key requirement for custodial environments.
Aaron Adams from Carillion said 'We have been impressed with RSL products in the past and were happy that they were able to supply a product which would meet the strict requirements of this facility. Everyone was pleased with the hard wearing and seamless finish that Resuscreed Quartz and Ecuclad gave to the high security cells.'
The end result was a successful specification of products which fully met the brief. The bespoke cells provided an easy to clean and hard wearing area suitable for the demanding environment of a prison.
About RSL
RSL (Resin Surfaces Limited) are a leading UK manufacturer of industrial seamless floor and wall coatings and screeds. Trading since 1982 the company has grown to develop a strong base of experienced contractors. A straight talking, independently owned business with market leading products within their extensive range, RSL products are specified by building professionals and blue chip organisations and installed in countries worldwide.
###